Visiting an erotic Christmas-market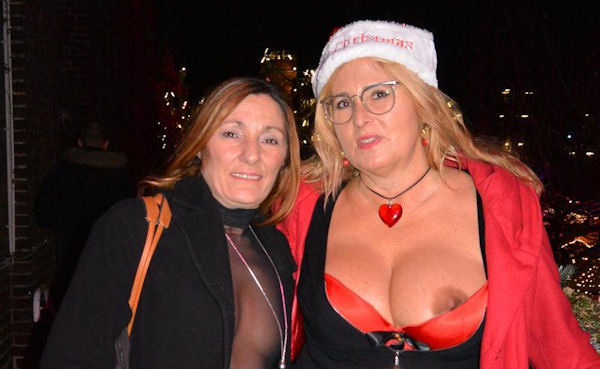 Last weekend there was an erotic Christmas market in Herne.
The Joyclub had invited to this event. Together with a girlfriend I went there.
Under the coat we had dressed sexy according to the occasion. I planned to walk almost naked through the stall city and take some photos. Unfortunately, the weather has put a spoke in my wheel. I had calculated with cold, against it I had prepared myself with hot wine, against the rain I could do nothing. Unfortunately, the nudist tour of the Christmas market turned out to be nothing.