Spoiling hours with nudist bath, sauna, whirlpool and more.
Not in a public sauna – no, we have found an exclusive location near Düsseldorf to make the whole thing more intimate.
There is a whirlpool, a sauna, an outdoor terrace (all not visible from outside). We can have a good time here.
Date is October 12, 2018
So that the whole thing does not become too impersonal, we invite max. 4 gentlemen to this event. We provide drinks, something to eat, sex and the location.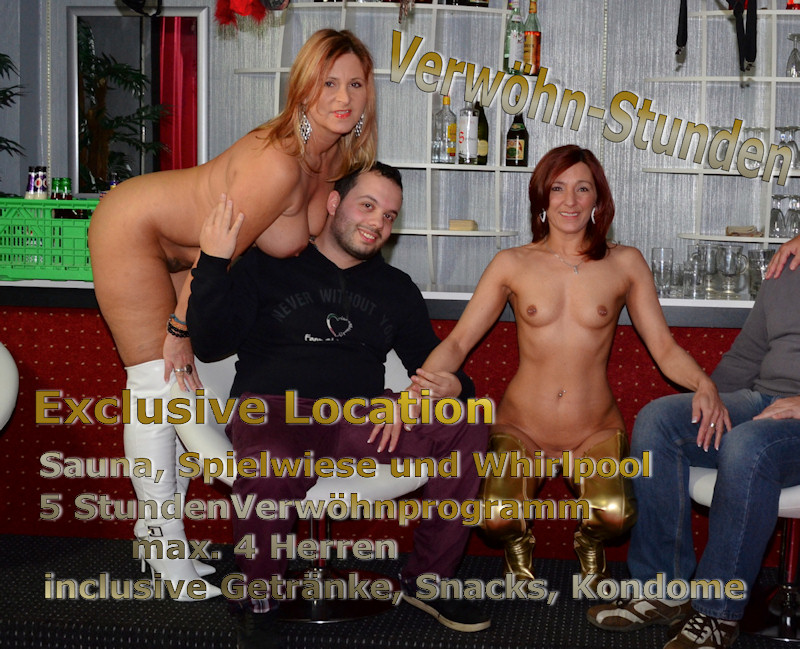 Mallorca Sex Days,
My girlfriend and I invite 4 gentlemen for 3 days on a luxurious Finca in Mallorca.
The finca is not visible from outside and has a huge pool. We can be naked all the time. We spoil you from morning till evening. Feel like a king. We offer shuttle service, breakfast, barbecue evening, accommodation and sex. Contact me at Interesee for more information. You have to be fast, there are only a few places available, the demand is great.
for more informations – contact me chris@nudistparadies.com

June 2017 – Will be in Cap d´Agde for 3 days in June
I booked hotel Eve for 3 days. Will be completly naked the whole day long. In the evening You can meet me in the bars. Most time, I am topless. Ask me for a sexy photo, I am not shy.

April 2017 – Mauritius holidays
Together with "Melissa" I am in Mauritius for 2 weeks