Santa loves snow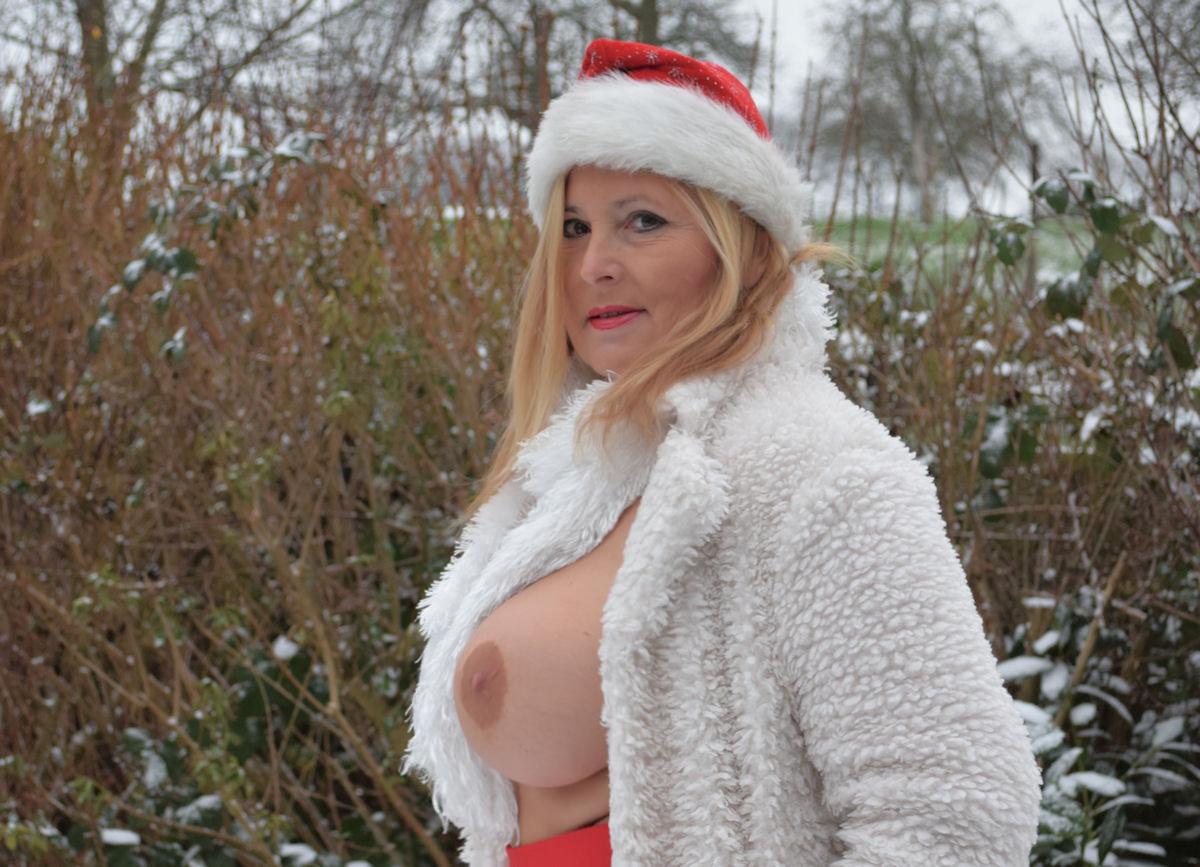 During the night some snow has fallen.
I am totally excited and I must go out into my garden. I love to be outside in the cold fresh air with naked boobs.
Did You ever feel the cold snow at a naked pussy ? My new gallery is online now..