I love short skirts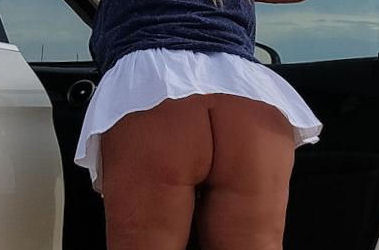 In summer I like to wear short skirts. For me, skirts can't be short enough.
But then, since I never wear anything underneath, it's a bit difficult to move around in everyday life. As a nudist, I don't mind if everyone can see my bare bottom. But that doesn't always go down well with everyone.

On holiday, no one minds, but in daily life I have to keep a low profile. I have brought you a few pictures from my holiday in France. You can find the complete gallery in the members' area.