Sexy forest promenade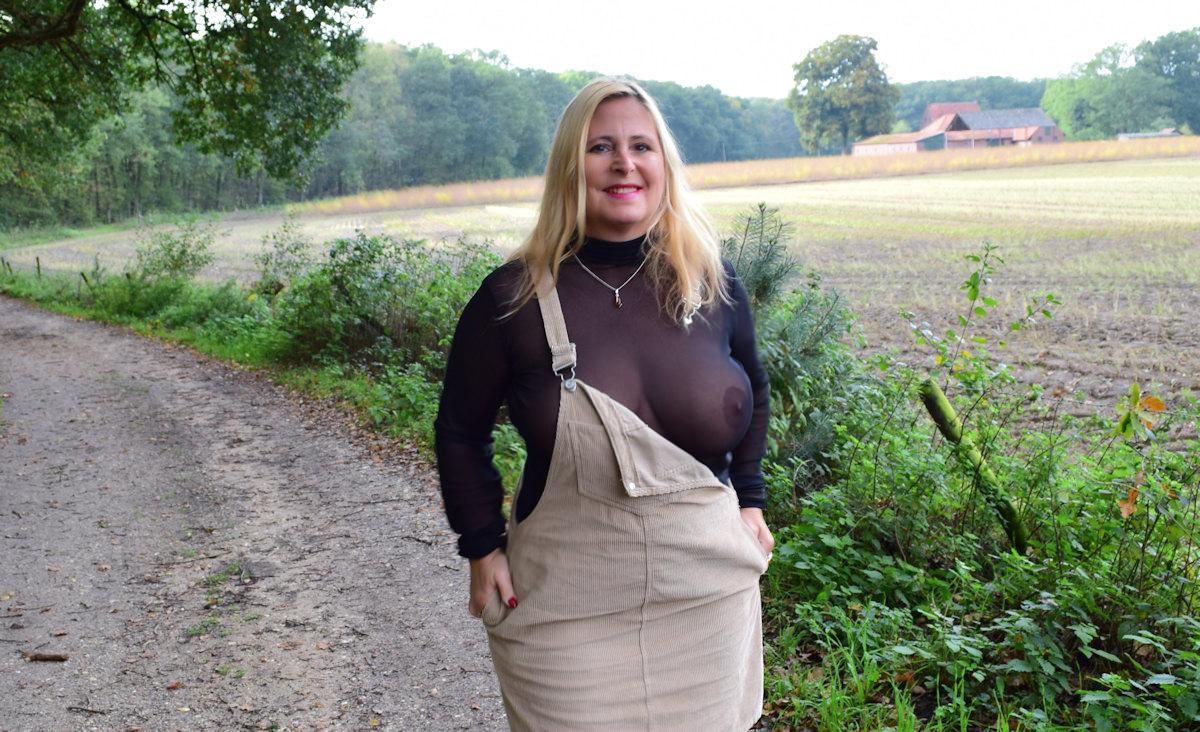 Now in autumn I often go for a walk in the forest. I love nature!
I bought myself a new lat skirt.
At these temperatures I have to put on a transparent shirt underneath. In summer I can go without it. I took some pictures of my walk. You will see them after the registration at "Nudist-Member".