Naked Bike Ride Brighton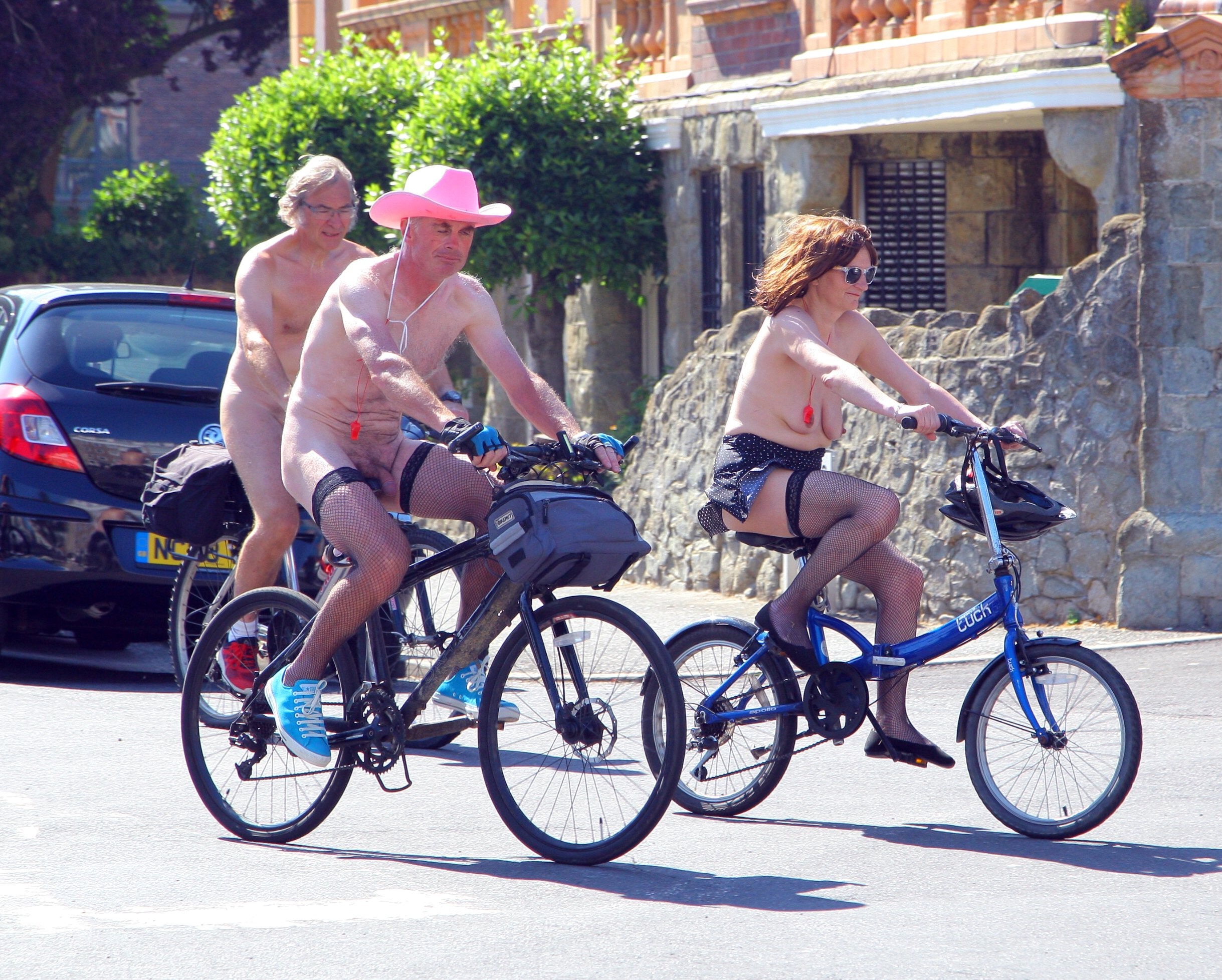 by James
Brighton UK – Naked Bike Ride
<
The photos were taken in Brighton East Sussex by the naturist beach after the World Naked Bike Ride in Brighton.
I have taken part in several World Naked Bike Rides in Brighton and they are great fun. You would enjoy them I think. You can use my photo's on your blog that is absolutely fine. I will send you some more photo's in a zip file and feel free to use them.
I really admire you for being able to lead a fully naturist lifestyle. I wish I could do the same.
It is so kind of you to share your naturist lifestyle with us. Thank you so much.
In some of the photo's I am the one in the pink hat.