Good Morning from the South of France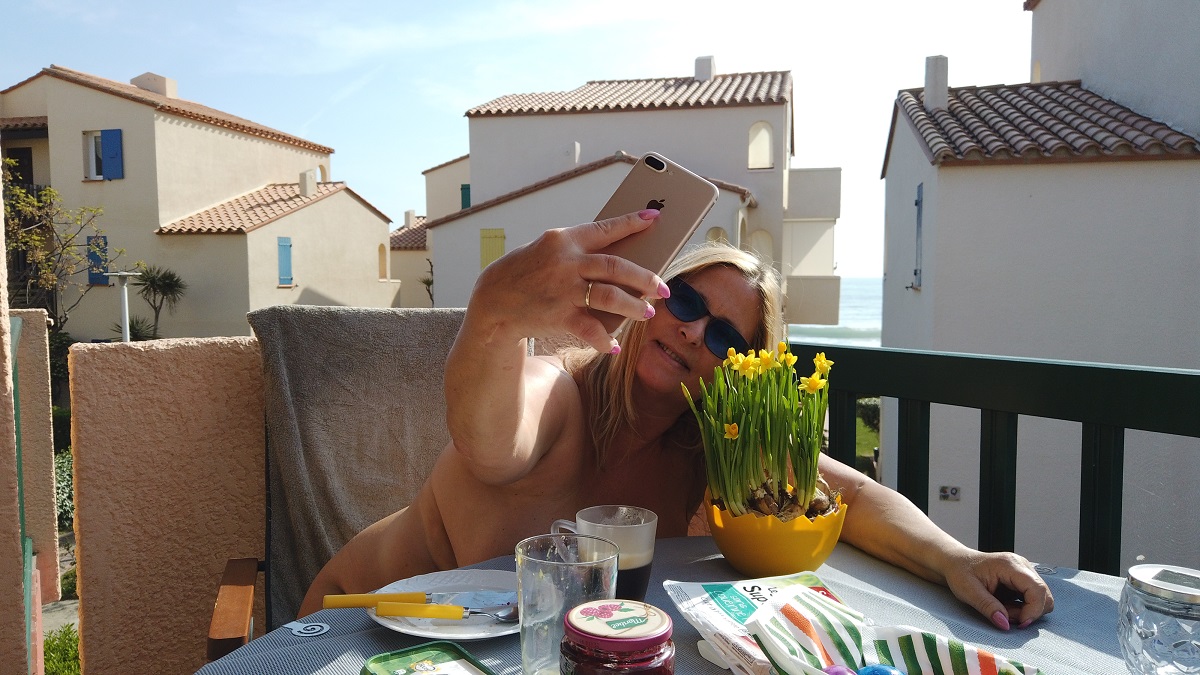 Good morning from the South of France – As you may have noticed, Easter was bad weather all over the Mediterranean.
While in Germany there was nudist weather with 26 degrees, here in southern France it was 14 degrees and rain.
My Easter mood was accordingly cloudy. All ideas for naked Easter impressions fell into the water. For the last days I want to step on the pedal again. The sun is shining now with still a lot of wind. Today I will take a naked walk in any case, tomorrow I will go to Spain. In the members area you can find my video channel "Chris daily" and now New daily "My Nudist Life".