Escape from corona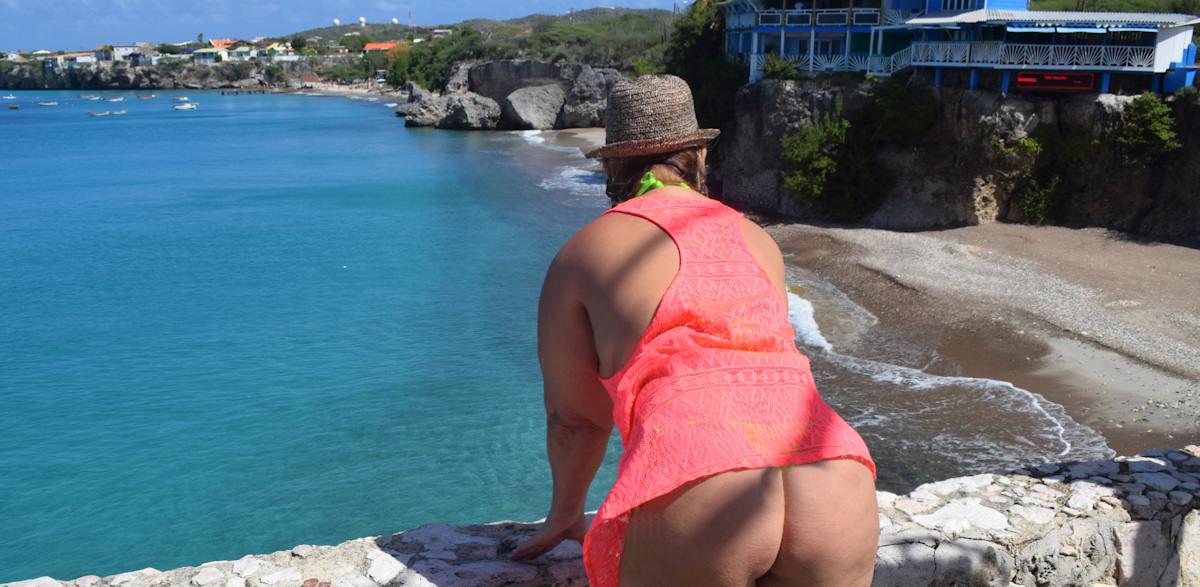 Where can you go in Corona times anyway? What possibilities are there at the moment to go away?
I took a look around and tried to find some "escape possibilities". Please note that the situation can change at any time due to official regulations. Of course, I have only listed suggestions with nudist possibilities here.
Of course you can also go on vacation again in different countries in the Mediterranean area. In Mallorca, for example, the situation has returned to normal. One could rent a finca and with a lot of luck sit in the sun for 2 hours at 15 degrees at noon. But that is not what we nudists want.
Aida is offering weekly cruises to the Canary Islands again from 20 December. The "Aida-Mar" and the "Aida-Perla" are on the way. From 849.- Euro, including flight there is one week of sun on the nudist deck. However, leaving the ships is only possible within the framework of an excursion booked through Aida. Link Aida-Canaries
On Fuerteventura you can go to the nudist complex Monte Marina.
The facility is located directly on the beach. Here you can relax and enjoy the winter sun. Link Travelogue.
The Canary Islands are easy to travel at the moment. At the entry you have to show a PCR test, which must not be older than 72 hours. The test must always be carried with you. In Monte Marina you get one week in an apartment with breakfast for about 400.- Euro per person, without flight. The flights are currently available from many German airports.
Of course you can also fly to Maspalomas/Gran Canaria. There are also many free places here. Also here you can book a week in an apartment for about 400.- Euro plus flight. The best thing is to look for a hotel near the dune beach of Maspalomas or Playa del Ingles, then you won't have it so far to the nudist beach.
A trip to the nudist resort Natural Curacao is also possible again. Here you have absolute weather security. A valid corona test is also required on arrival. You can find my travel report here. The overnight stay starts at 60 Euro / person. For the flight from Amsterdam you have to calculate about 700 Euro. You can find the link to the resort here.
Of course I will keep watching the situation. Everybody has to decide for himself if he wants to go on a trip in this insecure situation, which is always connected with a certain risk. The argument that in Germany you are safer than elsewhere is unfortunately no longer valid at the moment, because in many countries the number of people infected with Corona is lower than here.
I myself will hold back my bookings for 2021 until more security is in place.