2 new videos online – Nudist-Finca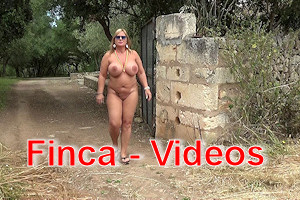 My naked weeks on the nudist finca.
In May I was on the nudist finca in Mallorca. Of course, many videos were made there. You've already seen a few of them. Here I present you the next two videos now.
This time they are even longer and in HD quality. You get an impression of the naked life on the nudist finca. I'll take you for a naked walk on the giant arial. I visit with you naked the neighbor finca, feed the animals on the property and of course use the pool with the friends. Even during breakfast and housework I was always stark naked.
To see the videos, you have to login.
This link will take you to the private area