Another way to celebrate Halloween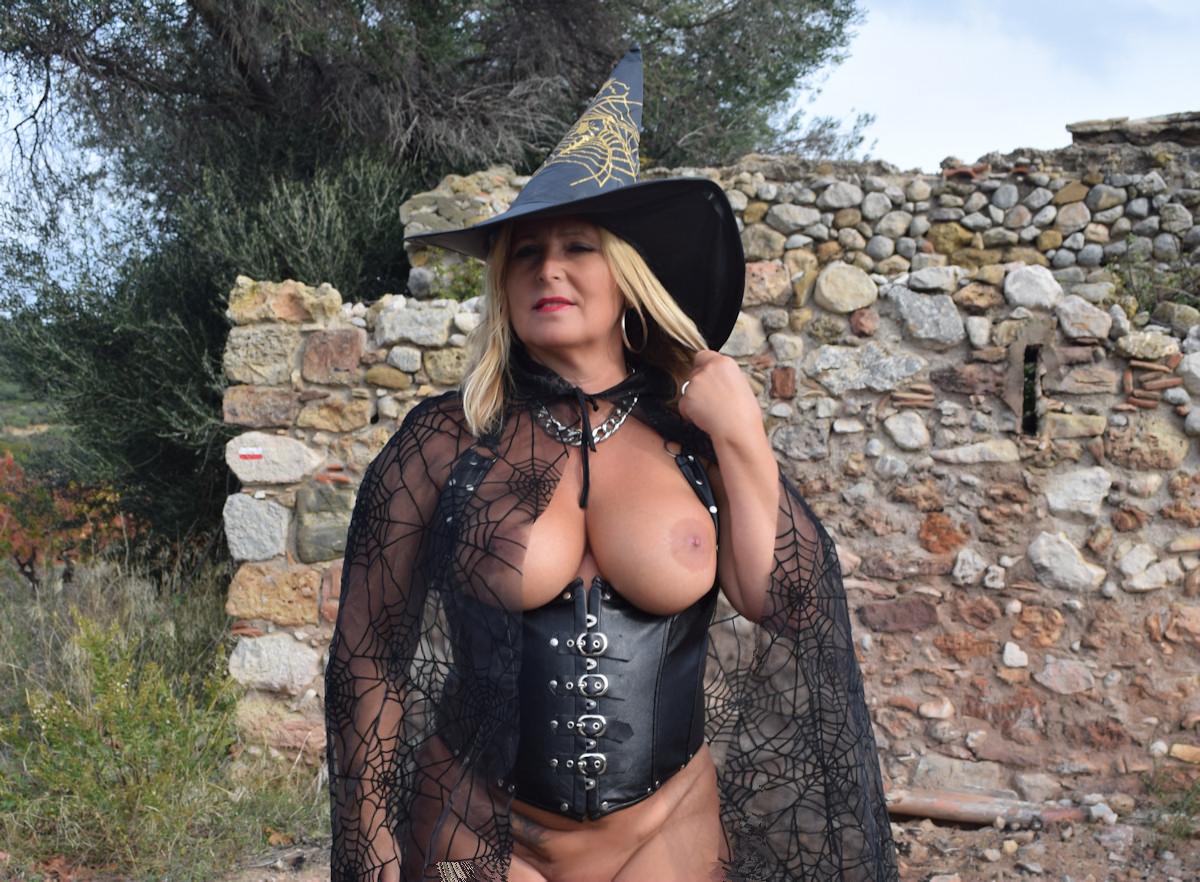 This year I was not at a revealing Halloween party like in the years before.
You know that I loveto go to a proper party with a horror costume that does not hide anything.
As a show-off naturist I have always loved this way of celebrating Halloween in recent years. This year, I left out the party-making. I was in southern France for a few days and have taken it very quiet. On Halloween night I sat with friends on a terrace by the sea and did a barbecue. That was really nice. The moon shone on the sea and enchanted the night. Nevertheless, I took a few Halloween pictures at my favorite castle. Unfortunately, the castle was so well visited that I could not make nude pictures.