Naked in the mud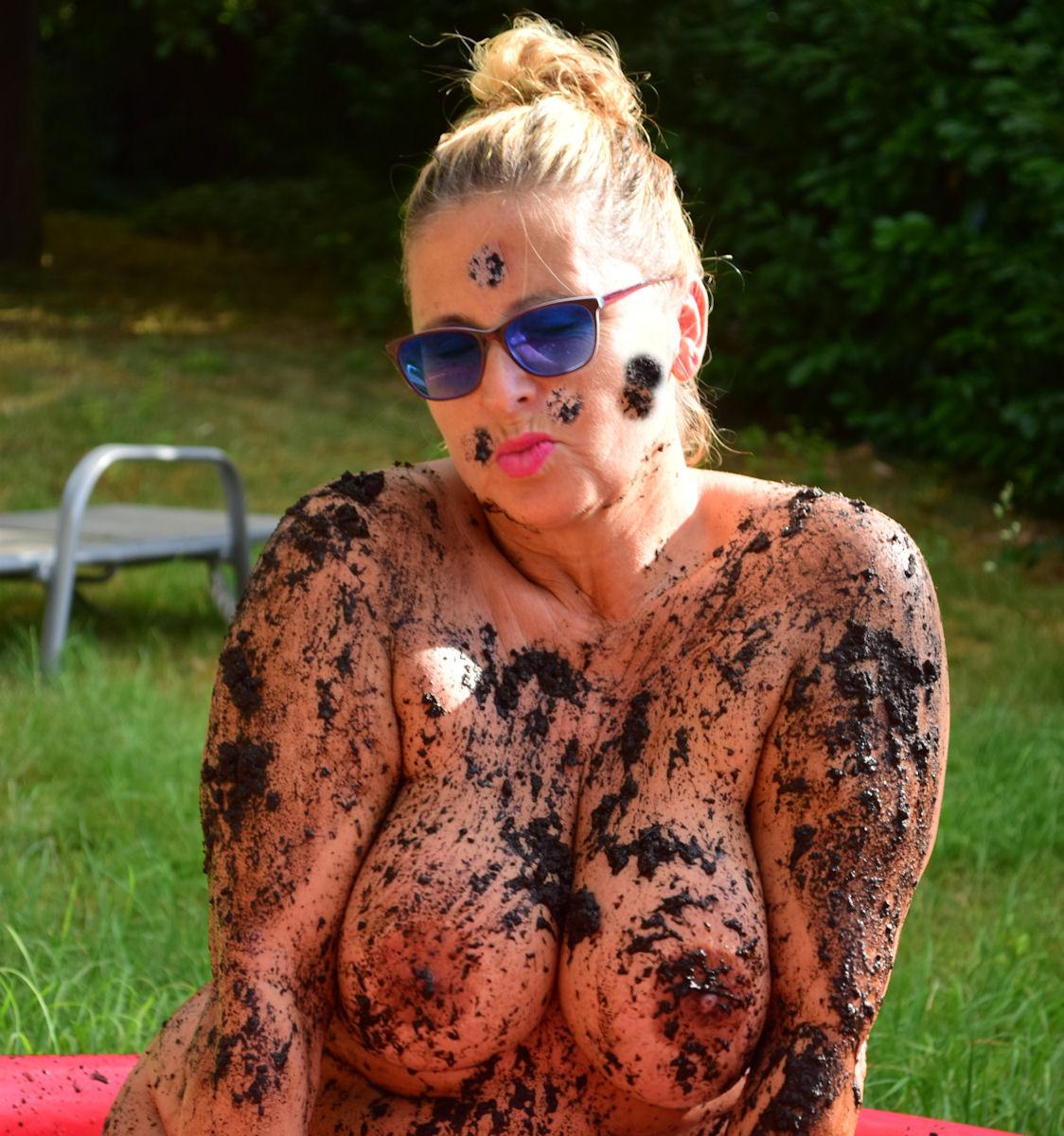 I have tried it in autumn : In a small pool in the garden I made a mud bath from dirt and water.
Completely naked I rolled in it until the dirt was everywhere. That was an exciting experience.
You have already seen a video of it, now I have uploaded a picture gallery. Even my pussy and the thick breasts are full of dirt.
You can fin the complete gallery in my member-section.