Naked between old locomotives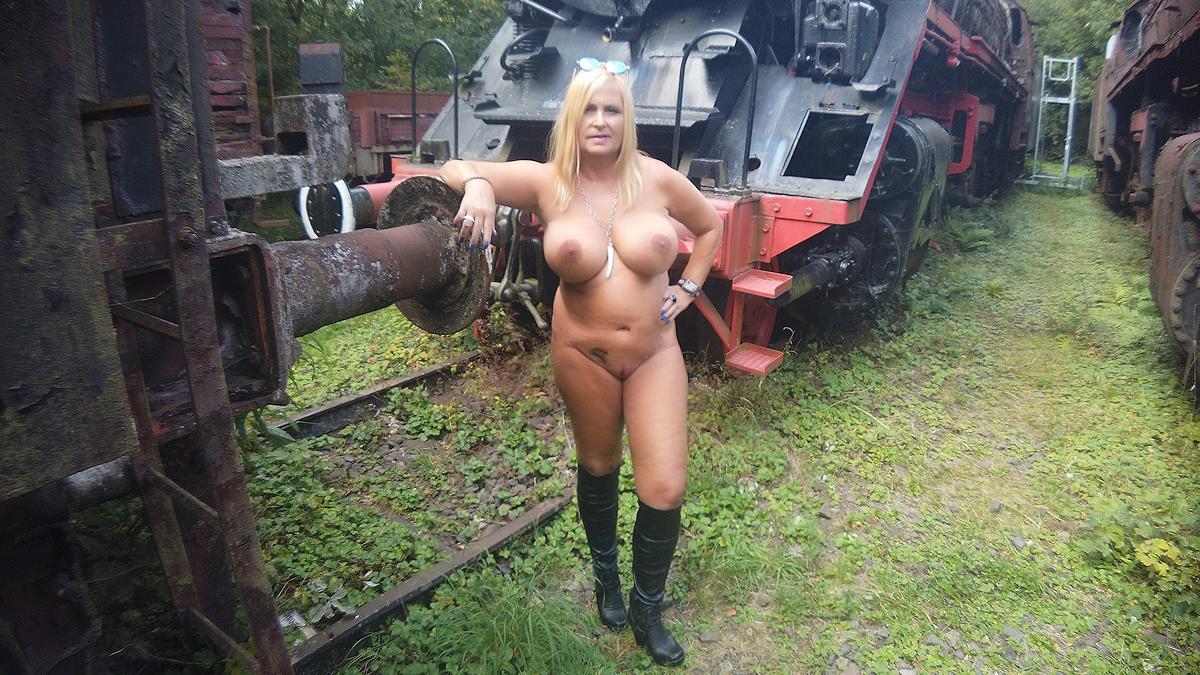 I have to admit, after my summer vacation I made myself a bit scarce, but now I want to step on the gas !
Together with other photo fans I had rented the area of a locomotive museum for erotic photos.
"Nude skin and black and old steel" That was the title of the day

Last Friday I was in Hermeskeil, near the city of Trier, not far from Luxembourg. While I mostly jumped around naked between the old locomotives, other photographers photographed their models in lacquer and leather or in net clothing.
The area was fenced and only open for us.
The sun was shining, so I could do my favorite thing, namely NUDE.
You know I like to let my pussy and breasts out in the fresh air.There are numerous old locomotives on the site. Some are already restored and you can go in, others rust. The ideal motives for beautiful pictures. I noticed this intensively.

I will publish the galleries after and after here.
All pictures which go beyond the pure nudism are available after the age check, in the nudism private area.