I am always nude in my nudist-garden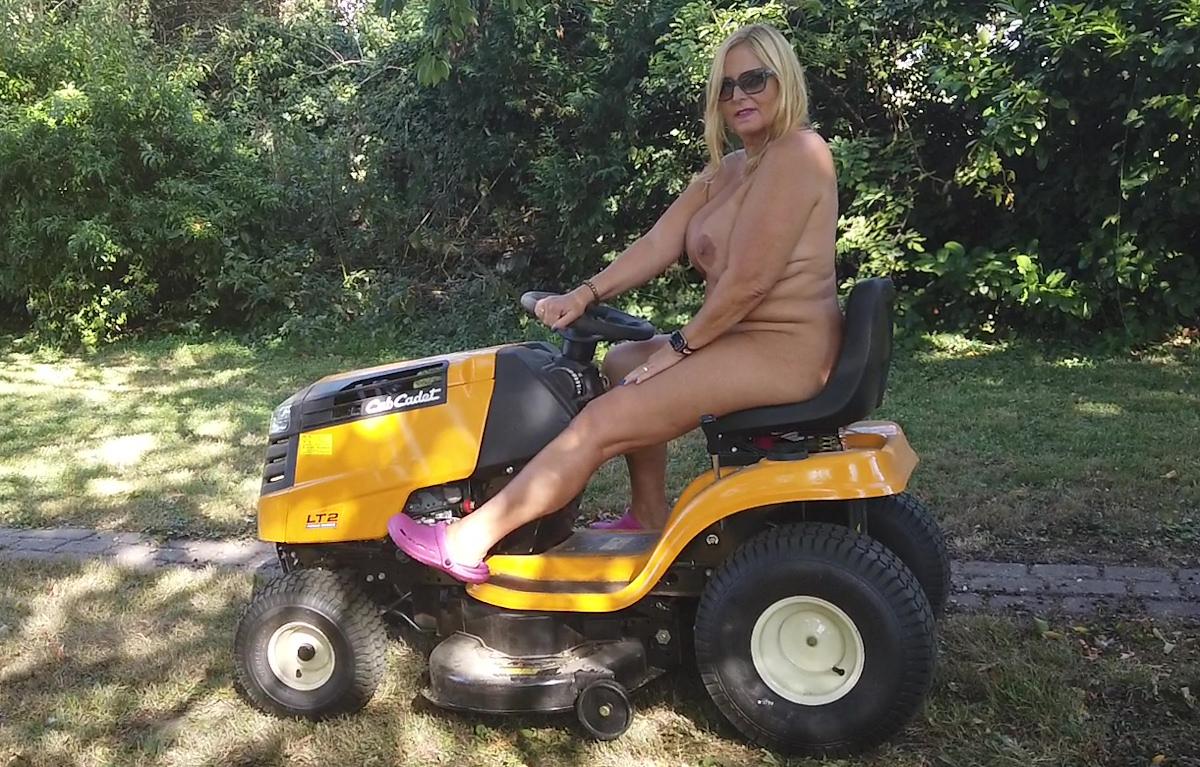 I stick with it : Except shoes and gloves I do not put on in my garden.
With my new lawn tractor I can mow the lawn wonderfully. This works very well naked and is great fun.
I recorded a small video about it. This will be online in the next days. Try it out – I can't imagine wearing any clothes during gardening anymore. On the first day it's a bit unusual and funny, after that it's the most normal thing in the world to be naked. You have to be careful when you get thorns or stinging nettles, but that's all nature. The scratches disappear again and the itching stops sometime again.