Everything in pink ! – Fancy outfit in Fuerteventura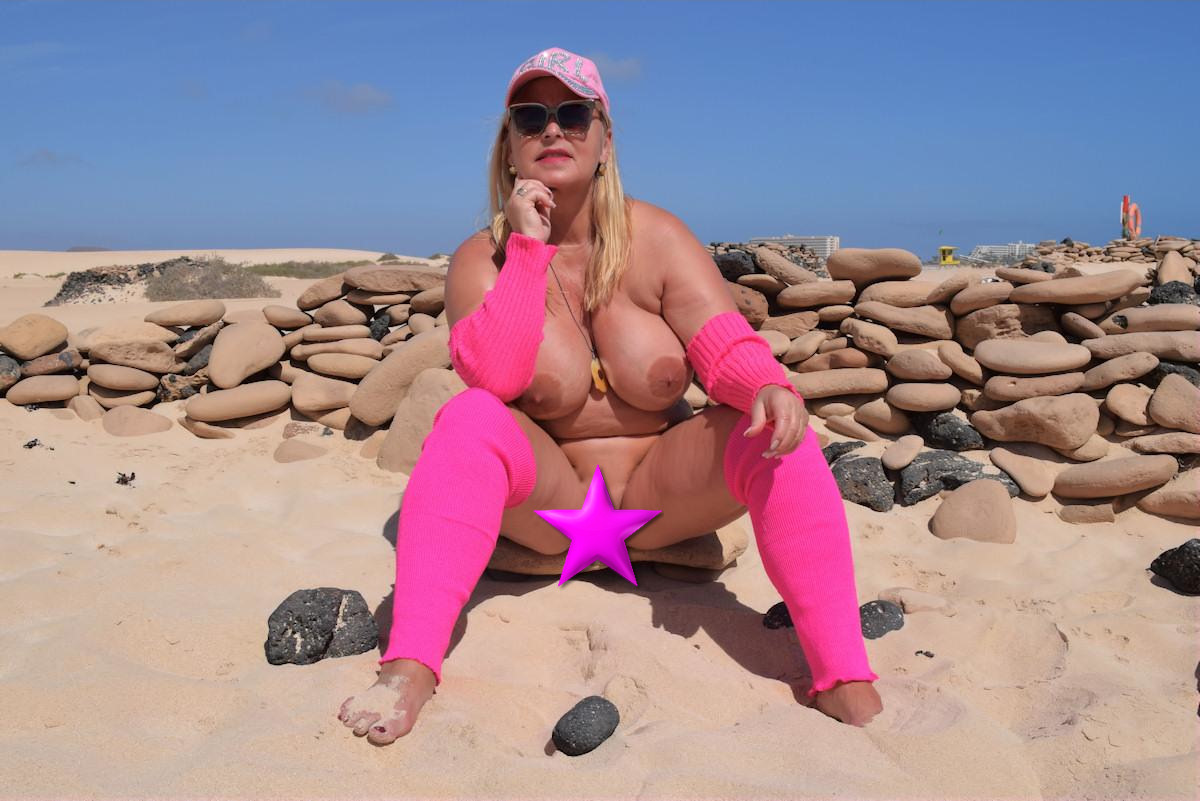 One day in Fuerteventura, I thought of something special: only pink legwarmers.
In some newspaper I had seen a picture of a woman wearing striped cuffs on her arms and legs and a bikini.
I didn't have any striped cuffs, so I took pink ones and didn't want to wear a bikini. That was my idea. And I put it into practice:
After breakfast, I went back to the room and put my pink cuffs on my arms and legs, nothing else, my pussy and my boobs were completly naked. I was out and about like this all day, most recently on the dune beach in Corralejo.
The pictures are all FSK18, because nothing is covered, so they had to be behind the age gate.