Best wishes from Oasis nudist-resort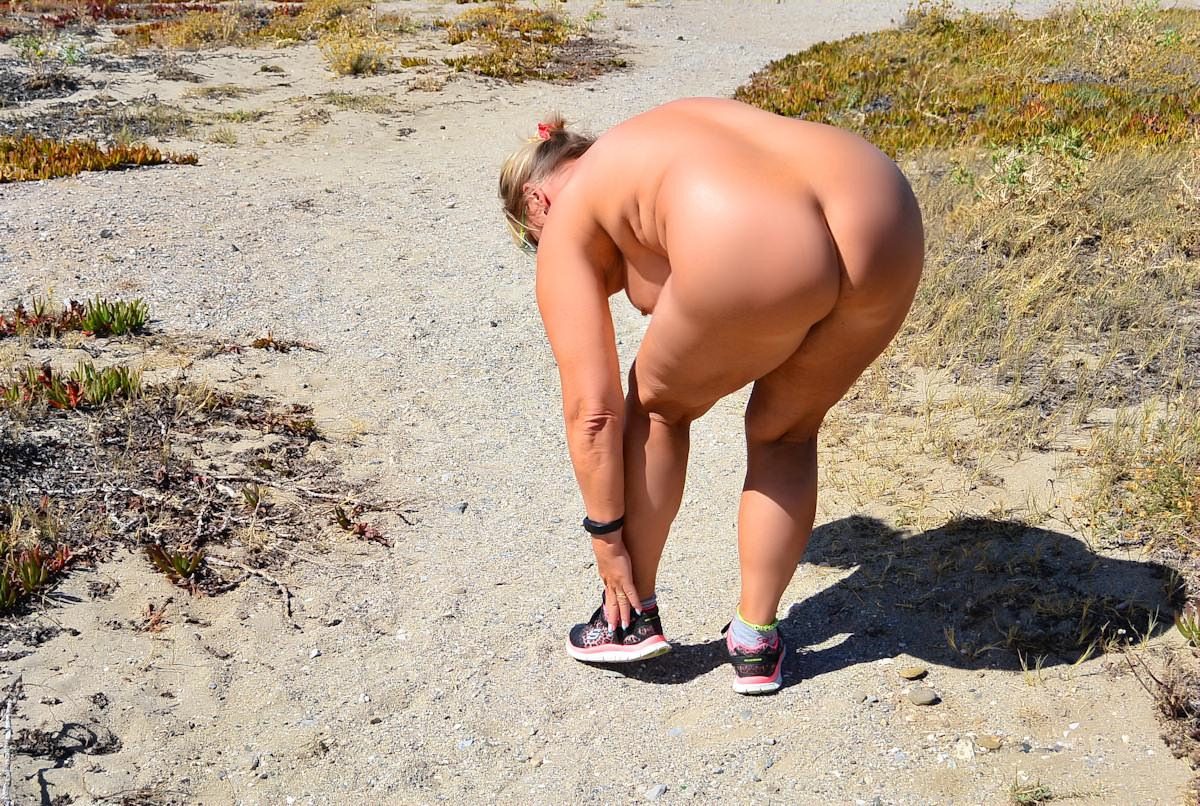 Like every year I spend my summer-holidays in the Oasis nudist-resort, in Leucate / France.
I am now here since 4 weeks and I will stay for another 2. It is so wonderfull. I must not wear anything, staying nude 24 hours a day. After getting up in the late morning I go to the bakery to take a baguette. It is a way about 500 meters. Of course I go comppletly nude, also in the bakery. Then breakfast on my balcony, afterward beachtime. I am busy so also my labias getting tanned. After my holidays I will take part in several porn-productions and a new porn-casting. Therefor also my pussy must be tanned. In the evening I do barbecue at home or I visit a restaurant in the resort, also that I do naked. Soimetimes there is live-music somewhere and I can do a nude dance. Oh, I would like to be in such a paradise the whole year long.
I added some actual photos of my holidays, more will come after my return.