Aida Canary islands 2020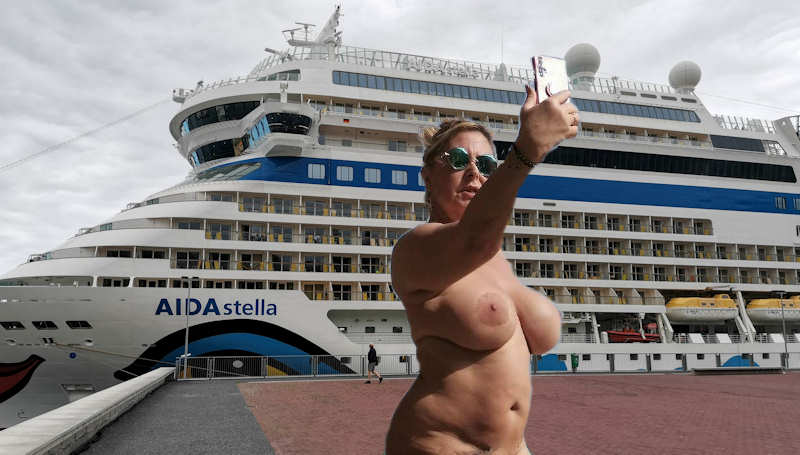 Holidays with Aida are a very special holiday, also suitable for nudist friends.
Where else would you be taken to many nudist destinations within a week and in between you can still enjoy the sun naked on the nudist deck ?
I actually wanted to go to Gran Canaria for a week. But when I looked at the prices for the trip with flight and good hotel, I got the horror. In addition, I had a lot of pocket money for food and drinks. When I then saw the offer of Aida for the same period of time, the result was clear for me. For 999.- Euro balcony cabin, incl. flight and food – that was relatively cheaper. OK – I had done the same route several times before, nevertheless the destinations were nice and suitable for "FKK".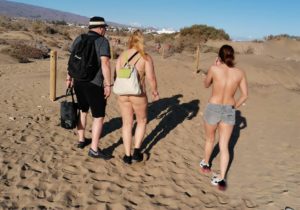 I only advise everyone who travels with the Aida to make plans for the individual stations in advance at home, book a rental car and find out where nudism is possible on.
We started with me in Gran Canaria. Since I had already landed at noon and the ship only left in the evening, there was enough time for a trip to Maspalomas. In 40 minutes you are there. I always walk naked through the dunes to the beach. At the kiosk 4 the nudist scene meets. This time there was a lot to look at, many people with a tendency to frivolous nudism were on the beach. So I also saw women with fancy strap bodies, which were more for decoration than as swimsuits. At the kiosk there were only naked people standing and drinking their beer. That was pleasant and by far not always like that.
But already around 16:00 o'clock the wind became stronger and stronger and it became unpleasant. So back again through the dunes to the car and on the Aida.
The following day at sea I could enjoy the nudist deck with whirlpools.
In Madeira I went again with the cable car to the Monte. A stroll through the city and on the Skywalk with glass platform, high above Funchal.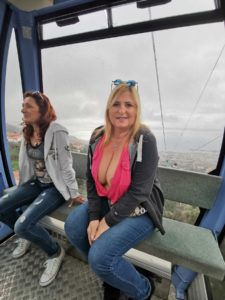 After another day at sea we went to Lanzarote and La Palma. Also here you can find nudist beaches. In Lanzarote you drive south to the Papagayo beaches. On La Palma you go to Tazacorte with black sand. The conclusion was in Tenerife. Then I was lazy. After a short shopping round in the city I went back to the nudist deck to sunbathe. In Tenerife I have never visited a nudist beach before. The distances are also bigger here.
The highlight however was a stay in a wellness suite on the Aida. A nice fan gave me this stay as a present. I was able to enjoy the suite with sauna, whirlpool, waterbed, massage couch, large outdoor terrace for four hours without being disturbed. One was completely alone and could enjoy the time naked and relaxed.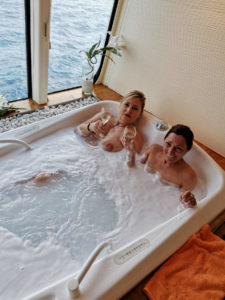 Of course, an Aida trip has many positive aspects, like the good food, the evening events, the well-kept cabins and the nudist deck, but one also has to accept that one is always among many people. The crowd in the dining room, the constant schedule breathing down your neck, makes me think about it. A week in Greece with a casual "living in the day" also has its charms. But everyone has to decide that for himself. All pictures and videos of the trip will be available uncensored and in full resolution within a few days in the nudist members area