6 new videos online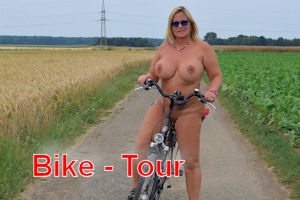 Hello my friends, I put online 6 new videos for You !
It's always a bit difficult to shoot new videos for you in winter-time. When it' cold, i can't run with naked pussy through the countryside. Anyway, i uploaded 6 videos.
First of all I'll show you how I sit in a canyon on the rock and smoke a cigarette. You can see between my legs. Then I do a bike ride through the fields. I ride naked on my bike. In the next video I roll naked in the mud. In all holes I had the dirt afterwards. Finally I lie at the pool. I will be totally wet and play with a dildo.