5 new videos "Nudist Fuerteventura"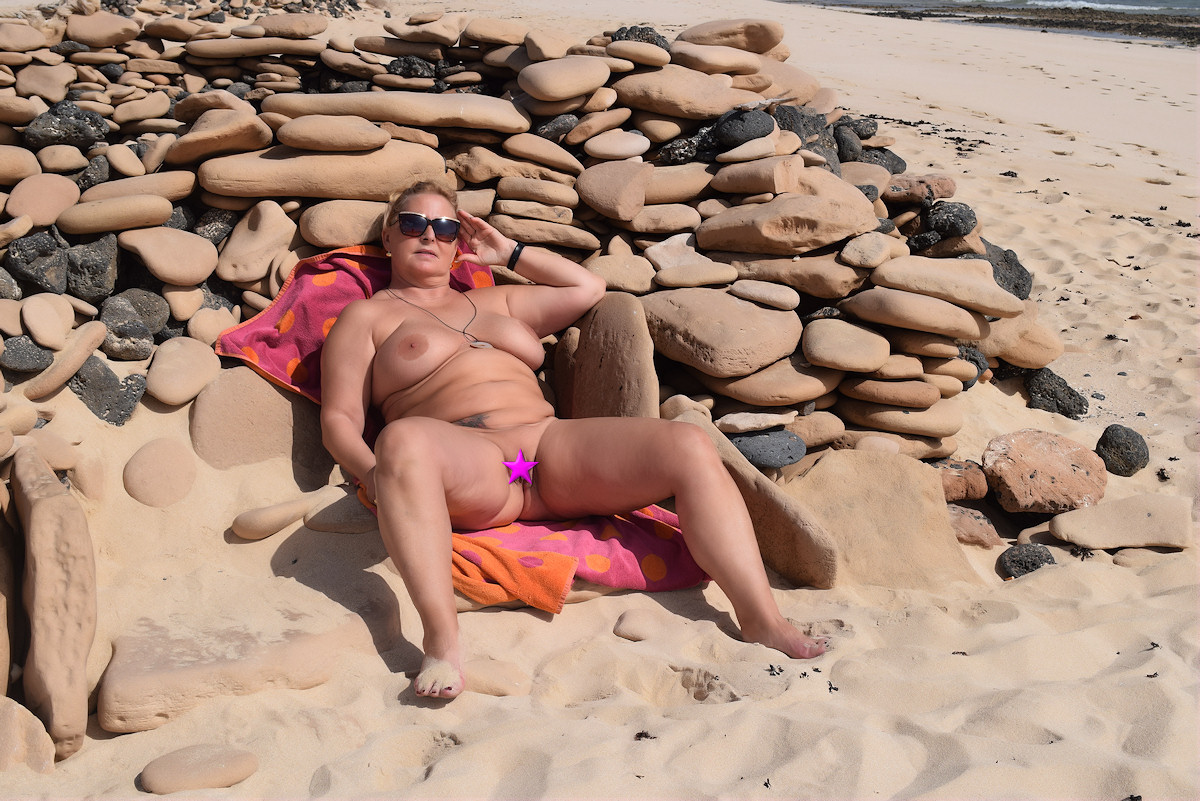 I was in Fuerteventura for 8 days in march/april 2021. Due to the Corona crisis, there were only a few tourists on the island. I could walk around naked everywhere.
I almost always went naked on my tours of the island, so the sun could give me a nice tan.
Near my hotel, I discovered this great path along the coast. I bend down from time to time so that you can see my naked pussy under my skirt. I never wear underwear.
I discovered the nudist-beaches and I did my excursions most time nude. I present my new outfit : only ping stuffs at arms and legs, nothing else.