Nudist holidays in Rhodes
The largest of the Dodecanese islands, Rhodes is geographically located close to the Turkish coasts. In the ancient times, it was famous for its Colossus, the giant statue of god Helios (the Sun) that used to stand above the port. Colossus is now considered as one of the seven wonders of the ancient world. Today, Rhodes is among the most popular Greek islands, famous for the lovely beaches, the green landscape, the traditional villages and the Old Town of Rhodes, one of the best preserved medieval towns in Europe. I will recommend the "Naturist Angel Club" Naturist Angel Club Hotel is a hotel located in Rhodes island in Greece. 20 minutes away from both Old and New Rhodes town, the Aquarium, the Casino, the shopping area and numerous bars, restaurants and clubs, this hotel enjoys a unique location and offers high quality services to its guests.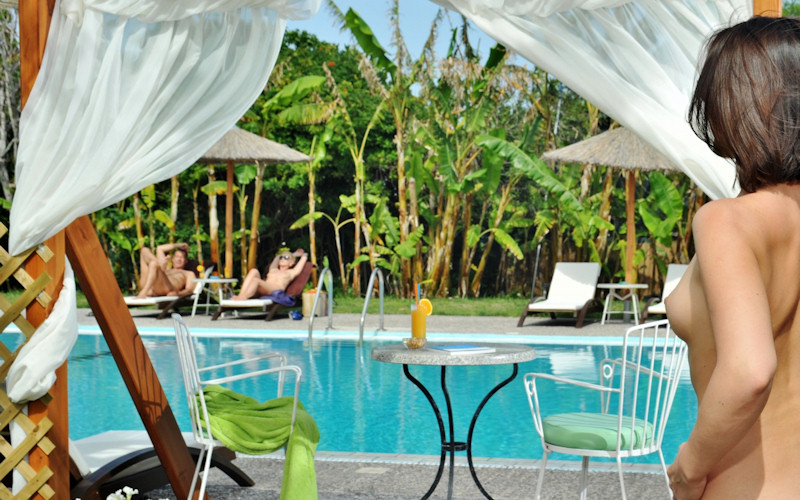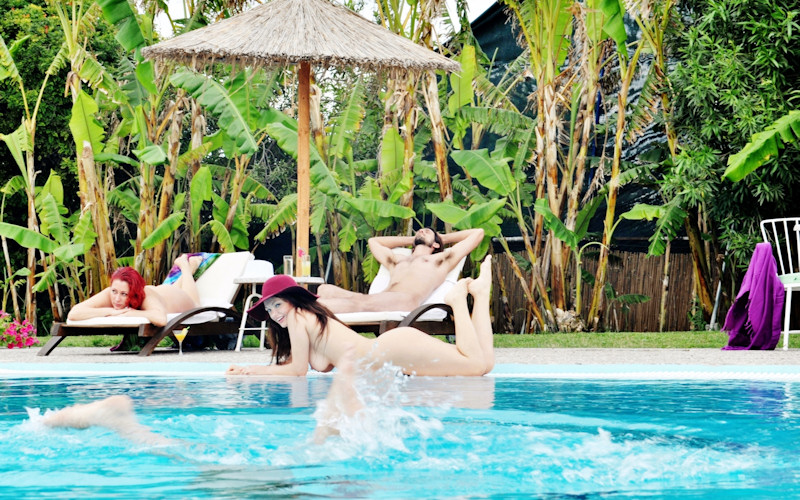 Naturist Angel Club Hotel
, within walking distance from Rhodes town, features a very nice pool, with sun beds and umbrellas, overlooking a long, pebbly organized beach. In the nice swimming pool lounge visitors can enjoy various refreshments, drinks and light snacks. Rest and relaxation under the hot Mediterranean sun is the best way to spend your vacation in Rhodes island, Greece.
The main bar of the hotel is ideal for a drink before a wild night out in Rhodes town, or for just a coffee or a light snack. Guests will immensely appreciate the PC corner and the complimentary Wi-Fi internet access throughout the public areas of the hotel.
Rhodes is one of the biggest and most beautiful islands in Greece, so you definitely need to explore not only its natural beauty, but also its numerous monuments, churches, mountainous villages and amazing beaches.

International club hotel NATURIST ANGEL
provides high quality service and is a member of the International Federation of nudists and acts in accordance with Greek law by Act 1399/83, and visitors are required to submit to the following internal rules.
For example :
NATURISM IS OBLIGATORY AND IT IS ALLOWED IN ALL OUTSIDE COMMON AREAS OF THE HOTEL, i.e. THE POOL,THE POOL BAR,ATRIUM,THE GARDEN AND THE RESTAURANT.
For more information and booking visit the website :