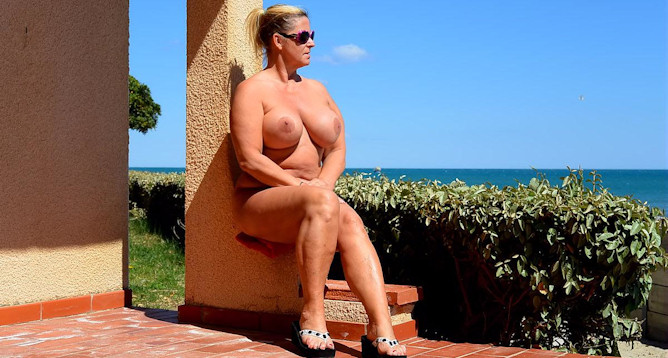 Every easter I go to the south of France to the Oasis naturist Resort. That is tradition for me now for several years. The Easter holidays are finally the end of the long winter, and the beginning of the new nudist season. So I moved back in 2015 by car to the Mediterranean. This year the weather was really good – for two weeks only sun and temperatures around 20 degrees. Although often wind was blowing strong , as is customary in Leucate, in a sheltered place I could still enjoy the sun naked. There is nothing new to report from the Oasis.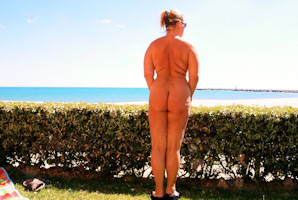 In the morning, the sun always shines on my balcony. This is protected from the wind, so I can usually enjoy the sun naked. When the sun is gone, after 2 o´clock, I'll find another place if the wind is blowing too hard on the beach. As before, I am thrilled with the great location of the Oasis. You live right on the beach.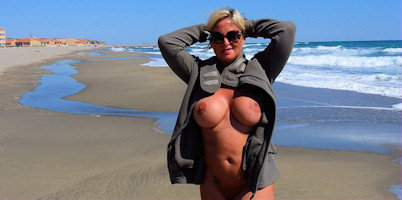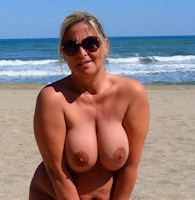 A jacket is often necessary. The cool wind from the Pyrenees is otherwise uncomfortable. In the preseason few people are here, you often have the beach all for yourself. A quiet place to sunbath, to relax or even for togetherness can be always found. Only there is no evening Entertainment  now. Either you sit with other people at the BBQ or spend the evening in your appartment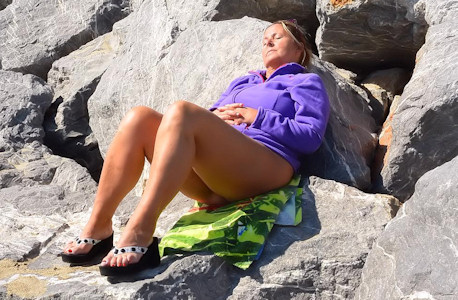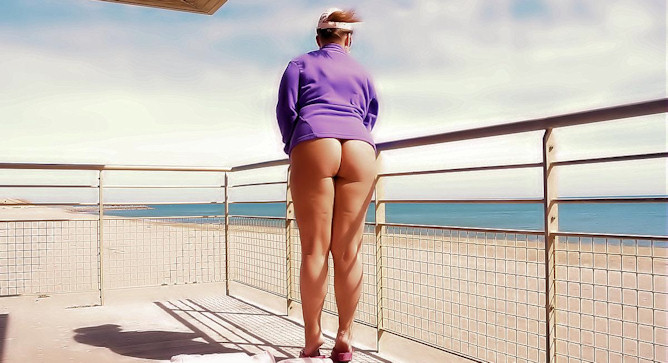 Very close to the Oasis, I found this bridge. One can see this landing from far away. At the end there is a small tower and you walk about 100 meters into the sea and suddenly stands above the surf. Now, during the spring-time, there were not many People on this bridge and I was able to walk around naked there. Of course I made a lot of pictures. These are available as usual in the private part of the page, in the private section.
If it was too boring for me in the resort, I was driving around in the area again. A trip to Spain must always be. In Spain the prices are cheaper and it is worthwhile to shop around. In Roses you can sit on the beach promenade and eat delicious. It takes an hour to get there. I also visited the nudist gorge with bare feet in the water. The water from the mountains was still very cold. Still, I'm always happy here, as I can as well enjoy the sun naked.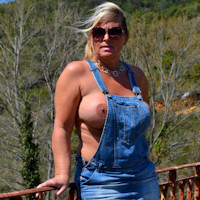 Of course I have shot a lot of pictures in my Easter vacation. Here I can not show everything. For this reason, I have sorted the galleries thematically. All images in full size uncensored can be watched after the age check!