Every year at easter I pack my suitcase and go to South France. Its the first Nudist-Holidays for each year and I start my Nudist-season. But nearly each year the weather is cold and windy there. But this year it was different. I had nice weather and could enjoy the sun during my nude-walks and sun-baths in the wonderful Nudist-Resort.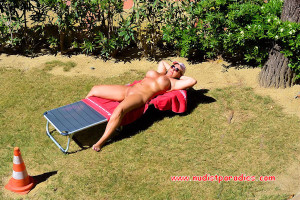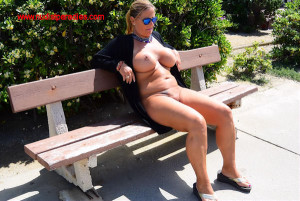 After 11 hours of driving through Luxembourg, Metz, Nancy, Dijon, Lyon, Orange, Montpellier and Narbonne I have reached the Fkk-resort "Oasis" in Leucate just before Easter. It's always a great feeling when you can leave the highway at the Route de Soleil at Junction 40. Then there are another 10 minutes to finish. Then the total relaxation begins. Let your clothes off and soul – in good weather.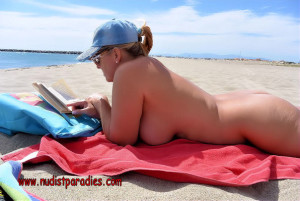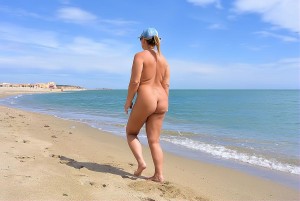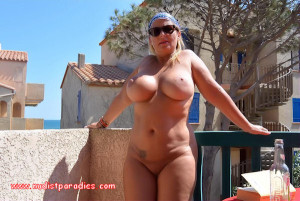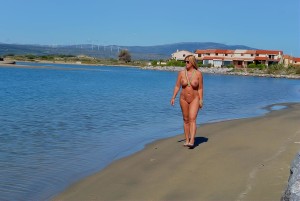 The beach directly at the FKK accommodation "Oasis is just wonderful. Since this stretch of beach is almost not visited by external visitors and local knowledge to know the only beach in front of the Oasis, it is virtually a private beach. It is never crowded – now over Easter sometimes not at all. Sometimes I was almost alone on the beach. That did not really bother me. One can absolutely move freely, make short walks and needs thereby never to put on anything. For a walk on the beach then you will reach the oyster farmers and can taste oysters there with a glass of wine. For this one must then slip on a dress.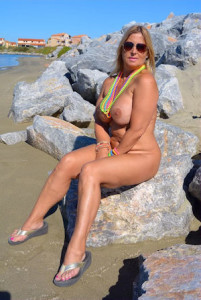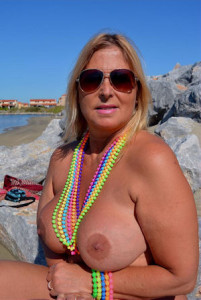 On a walk I met on these great machines. Still one is busy trying to fix new parts of the beach. This naturally offered, with such a big excavator to make even a few shots. When you can do this before – and then even naked? Now, in the spring everything is green and blooming, which is later in the year in hot weather no longer the case.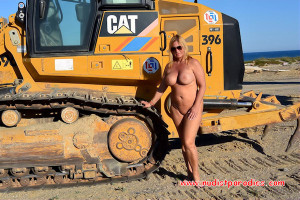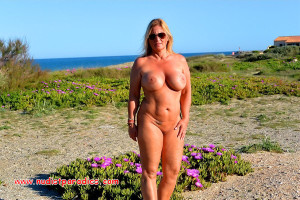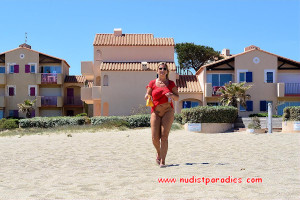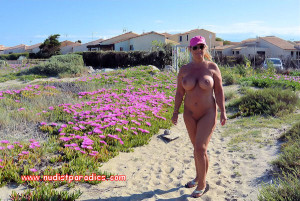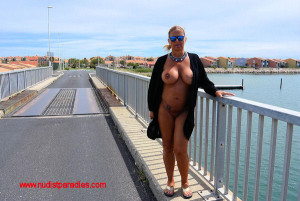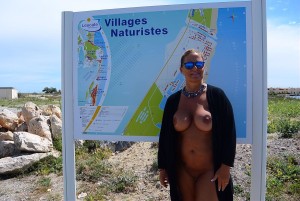 Starting this year, the restaurant is at the Oasis under new management. Sandra, who has previously worked in the kitchen , has now taken over the management . I can say one is served very nice and the food tastes great . Of course there is the Oasis another price structure, as in Germany . But that is the case everywhere in France. France is a very expensive holiday destination for Germans. Finally, however, there still remains the possibility in one of the many supermarkets in the area to meet its needs and to cook or grill . Again and again I have mentioned the central location of this FKK highlight . In an hour you are in Spain. Cap d' Agde is not far and in the nearby Corbiers also always worth a trip . In recent years, much has been rebuilt. So you can now stroll around 20 km away shopping mall and find many great stores for shopping . But Perthus, the border town is not far away. Also there is on the Spanish side a large shopping mall emerged with many well-known stores such as Desigual and others.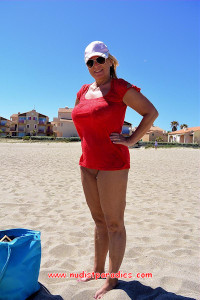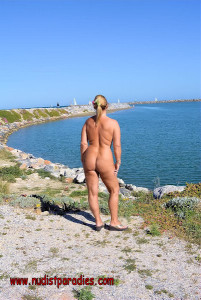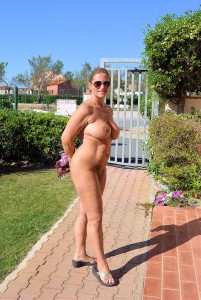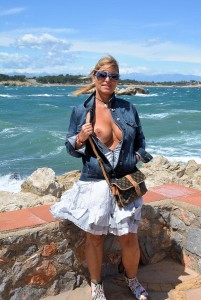 Of course I took lots of photos during my easter holidays. You can enjoy them complete in the private pics-section