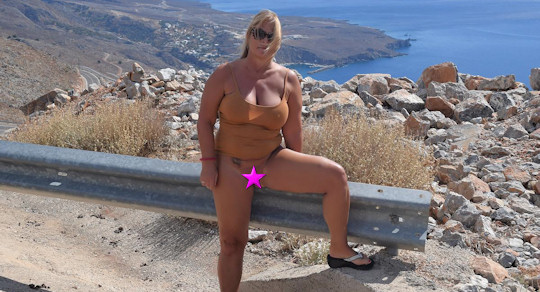 In October 2017 it went to Crete for a week.
For naturist friends, the south of the island offers everything they want: Here are almost all beaches to 80% naturist beaches.
You just have to know, that you spend a bit off your holiday. If you want to visit the famous sights of Heraklion or Rethymnon from the south to other parts of the island, you can drive several hours by car or by bus.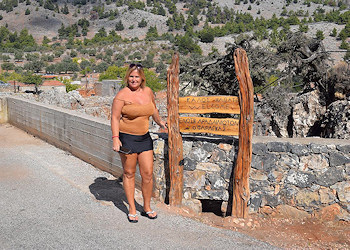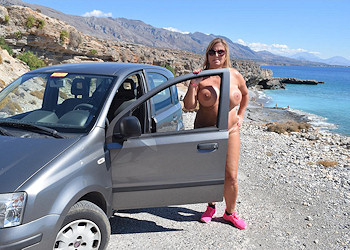 Around the Hotel Vritomartis, near Chora Sfakia, you will find many small beaches. If you turn to the west, there are almost always pebble beaches, and further east you will also find sandy beaches. The problem is the distances. My favorite beach was at Frangokastello. Pass the castle and head towards the beach. At the tavern "Fatamorgana" turn off the car and go down to the beach. With a view of the water, turn left. The entire beach is 100% naturist. One finds fine sand and can run into the sea. But please take umbrella, it is hot and there is no shadow.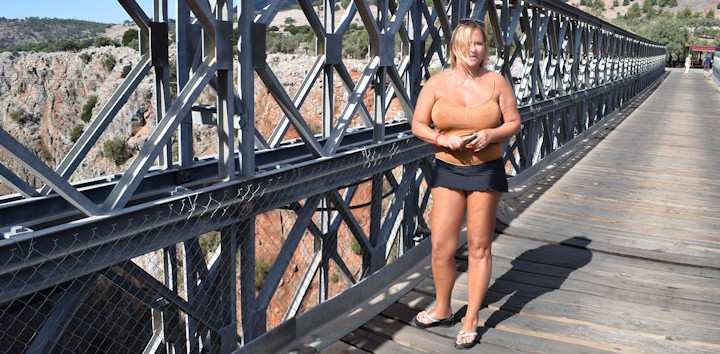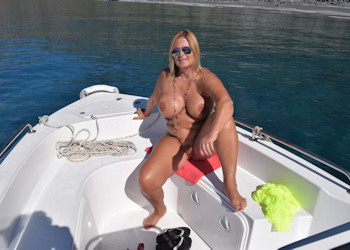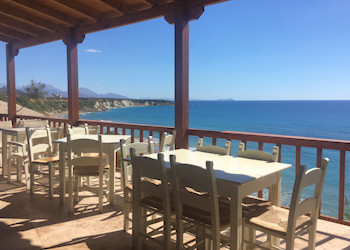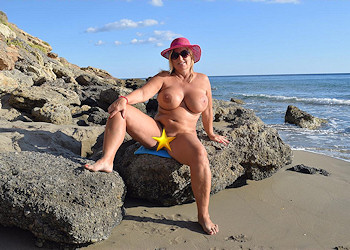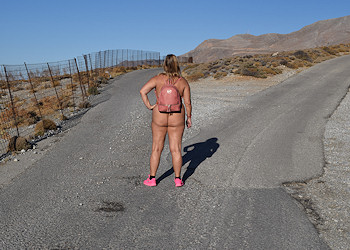 My daily routine was always so that I ran first naked to the hotel beach and spent the morning there. Then I took the hotel bus up the mountain again, to the hotel and directly in my rental car. I also made this completely naked. Then I took the 12 km to Frangokastello, put on my mini-bikini or wrapped a cloth and had lunch in the tavern Fatamorgana. Then I went down to the beach and spent the whole afternoon naked there.
In the late afternoon we went up the slope again from the beach to the parked rental car. Naked return to the hotel and then … ..I had to go through a towel to get through the hotel lobby to my room, or I could go naked to my bungalow. Then I took a shower and prepared myself for the evening. Food at the hotel or to Sfakia, 2 km away. There were several tavernas at the port. You sit directly on the waterfront and can watch the sunset. Take the whole tavern left, "delphin".