Gran Canaria
During my trip to the Canary Islands I was for one day on Gran Canaria.
I wanted to visit especially the Maspalomas beach there. This location with its magnificent sand dunes and the great nude beach must be visited. I was there on the 29th of december, I had 25 degrees and bright sunshine, perfect weather for a sun bath.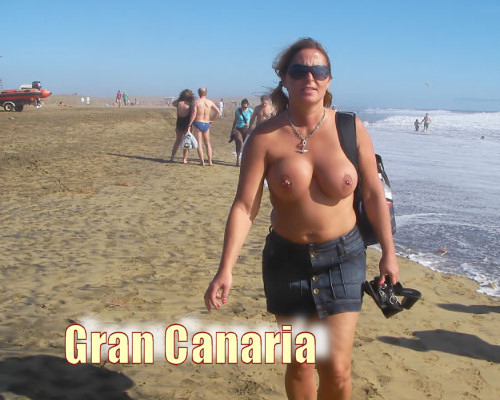 I went by hired car from the habour to Maspalomas. The distance is about 50 kilometers. From the airport its about 35 kilometers. To reach the beach close, You have to look for the "faro". There You can leave the car and walk to the beach.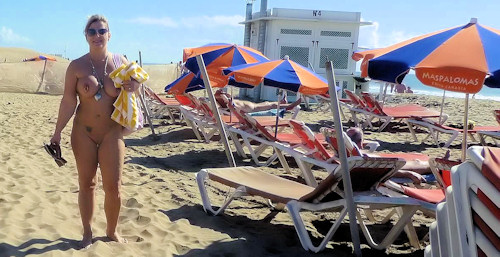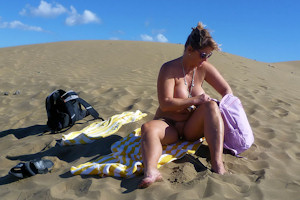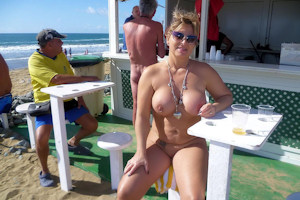 Maspalomas is probably the more beautiful resort than Playa del Ingles. There is the big party-zone, but I will give You a detailed report in March, when I will visit the island for a short week. Already on the way to the beach I noticed that the ladies on the promenades and in the shops only wear mini bikinis and short. Arriving at the beach I could pack away the top and go topless.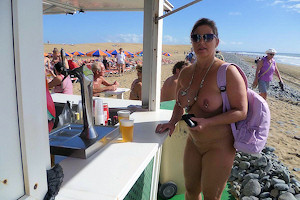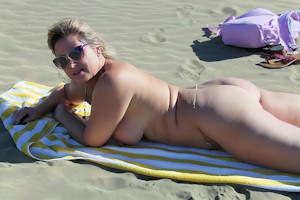 The beach is divided into different zones. You can see this easily to the umbrella-settlements. Viewed from Maspalomas the first of those parts, is the zone for normal holidaymakers. 100 meters further then followed a shield that says that the "Nudust area" is started now. From there, as well as across the dunes behind it, You can safely go naked.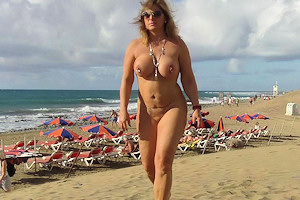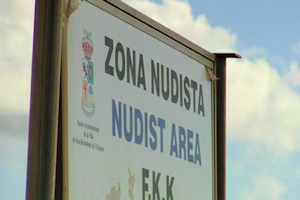 Even walking naked is possible. The beach is densely populated. Thousands of beach walkers walk past the water line. Assuming however, a few meters to the direction of the dunes, it is lonely. Many textile hikers walk along the beach to adminre the nude ones. For this reason I would not recommend this place for nudist-beginners. You have a strong self-confidence to go completly nude among all this clothed Walkers.
The kiosk No 4 which is directly situated in the nudist area, is a meeting-place for the various activities taking place in the dunes. But I will write about this in March. At this kiosk nudism is absolutely common. Everybody is sitting there nude, drinking a beer or a coke. In this area You can rent sun-beds or umbrellas for only 2.50 Euros.
It was difficult for me after such a sunny day to ga back to the car, because I wanted to enjoy the sun as long as possible. I took my top as late as possible, noone was disturbed.
For my next visit, I will pack only summer clothes. I´m going to try out how sexy and how much nude You can walk around there. My first impressions are very positive. Maspalomas is almost as free as Cap d´Agde Its a great place for a nudist holiday, but nothing for a nudist-beginner. and no place for people who want to find peace.