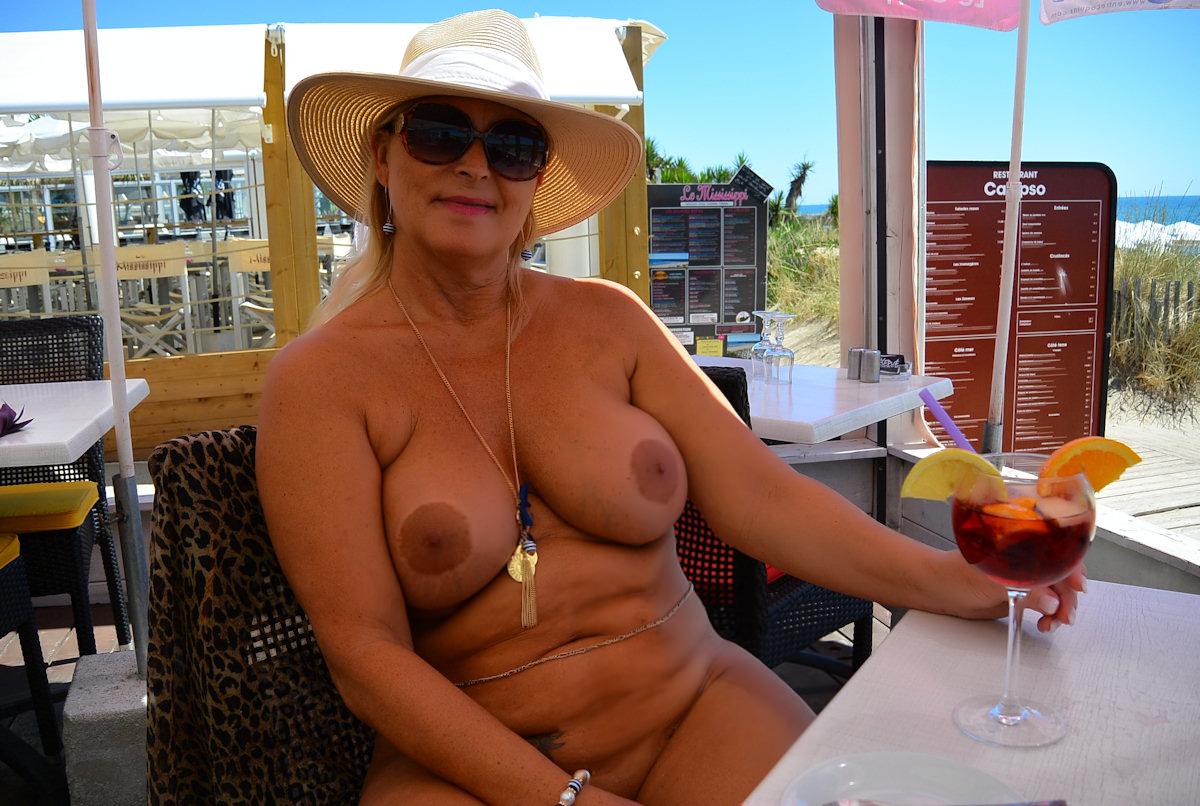 Cap d'Agde in summer 2015 –
In the summer of 2015 I spent a wonderful day at the Cap d'Agde. For a day trip I went from the Oasis on the way. In less than an hour I was at the entrance gate to the large naturist area. Ticket solved, now 18 euros for a day ticket by car, and to the parking lot. Clothes pulled out at the car, briefly styled and off we go. Naked, on high shoes with hat, belly chain and nothing else to stroll through the shops and look for fancy clothes. Then directly on the beach in the Calypso bar a coffee drunk. From there, walk past the beach in the direction of "Schweinchenstrand". As always the beach was very crowded.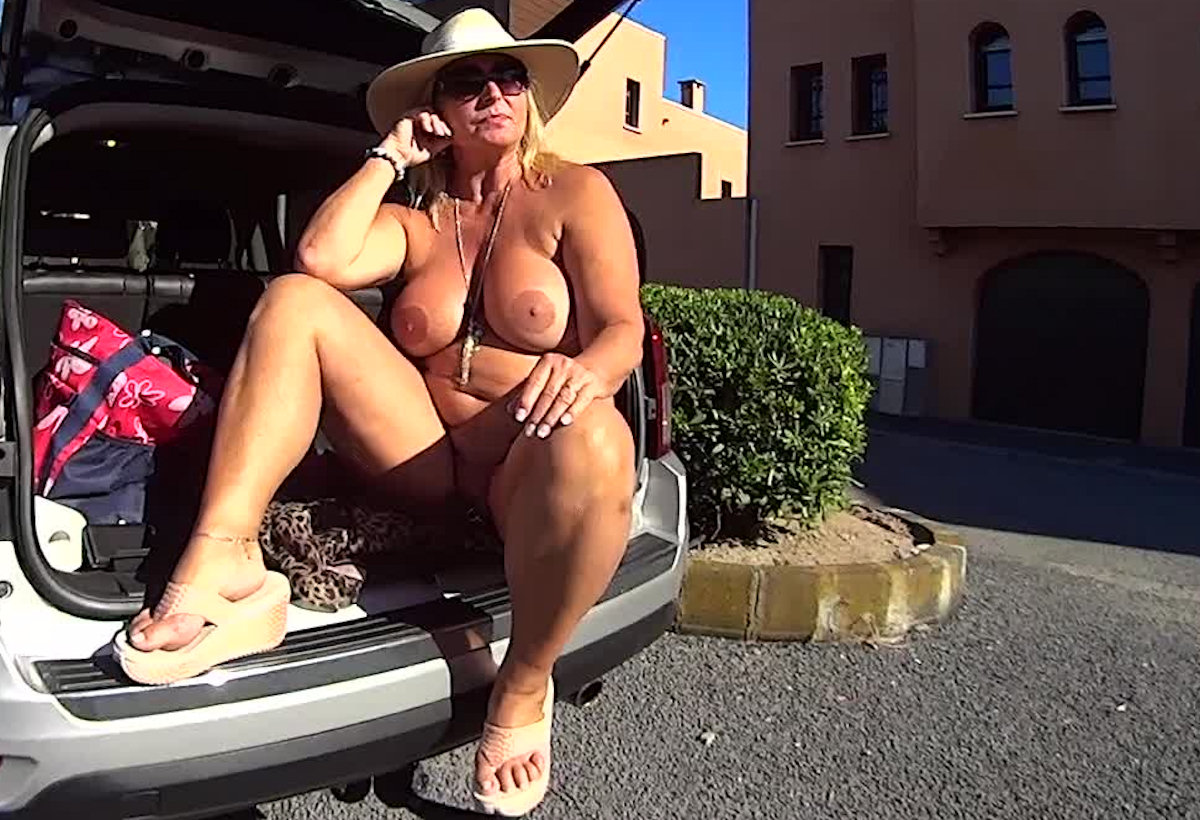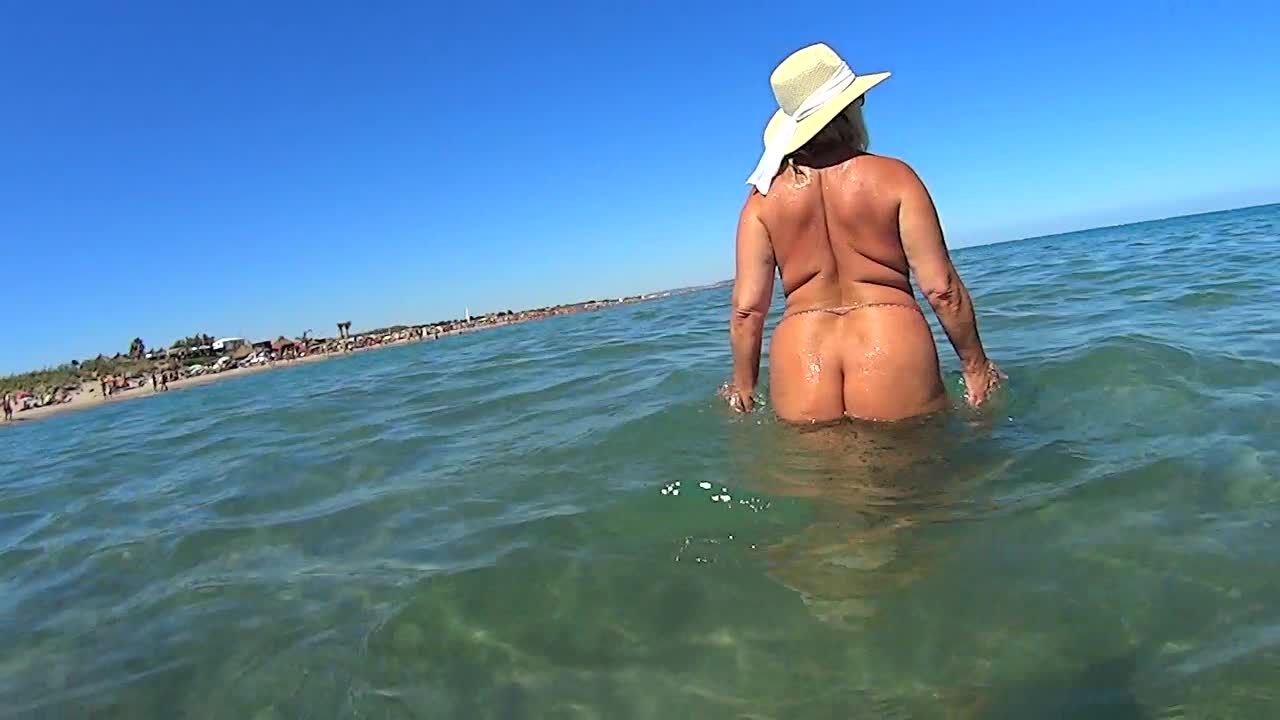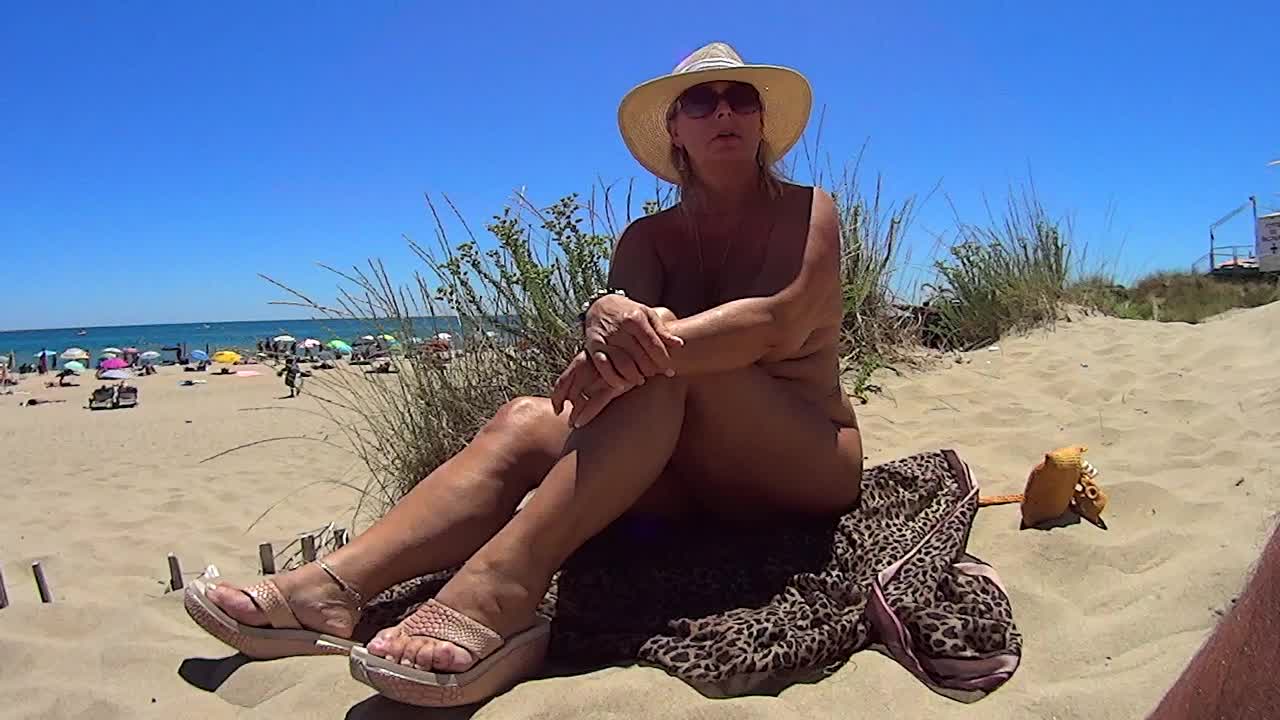 Age average at Schweinchenstrand was well beyond the 50, rather the 60th. At noon I was back in the restaurant above the frivolous beach – food was good, but otherwise not recommendable. The waitresses run through the ranks and spread absolute hustle and bustle. Canteen atmosphere as beach relaxation. Prices like everywhere at the Cap beyond good and evil. If you have not reserved and do not belong to the JetSet you get eh only a place in the middle and not with a view of the beach. I'll go no more!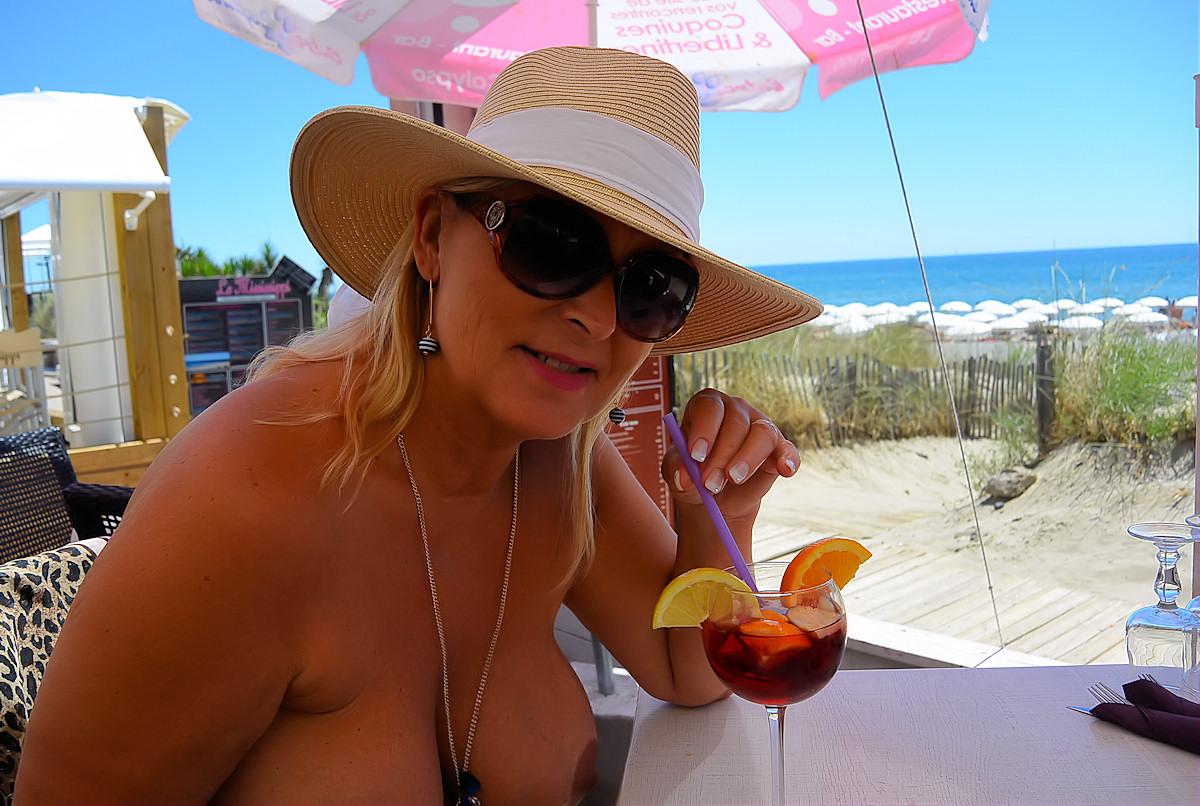 Little action on the beach, no police, back at around 17:00. Then another beer at the port and back to the car. Conclusion: some nice people met, some recognized about my sites. Lots of money left in one day, photograph almost impossible, somehow the charm for me is gone. More pictures are available as always in the private part of the website ….