In winter time, the Canaries are the fastest nudist destination to reach if you want to relax naked.
Here also in January the sun is so hot that you can enjoy the beach, the dunes and the sea.
My destination was again Playa del Ingles. This time I had rented myself in a simpler apartment complex. I already knew the Ifa-Catarina from the last holiday in Gran Canaria and therefore knew the situation to appreciate. The Ifa-Hotel was however twice as expensive as my apartment, which I had chosen this time. It was the "Los Aguacates". The apartment complex is a bit closer to the dunes of Maspalomas. You just had to cross the street, through the Riu Palace, and you were already at the beginning of the dunes ….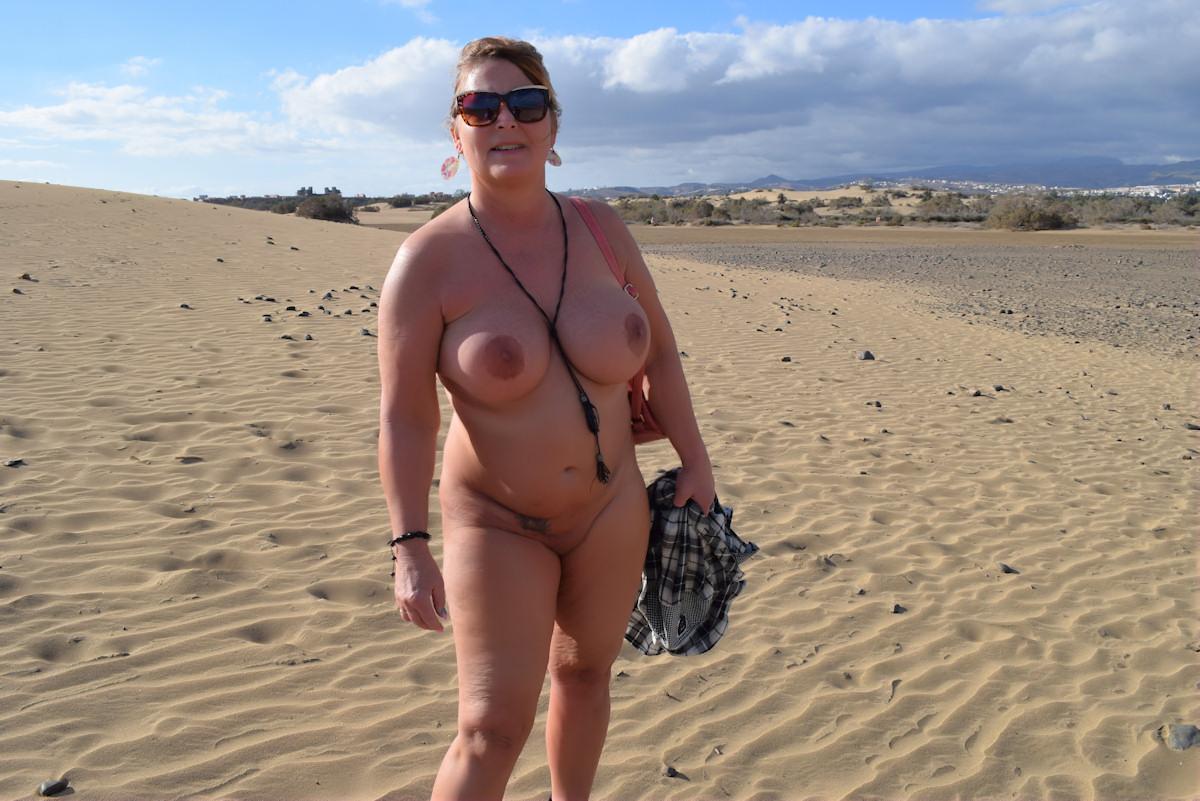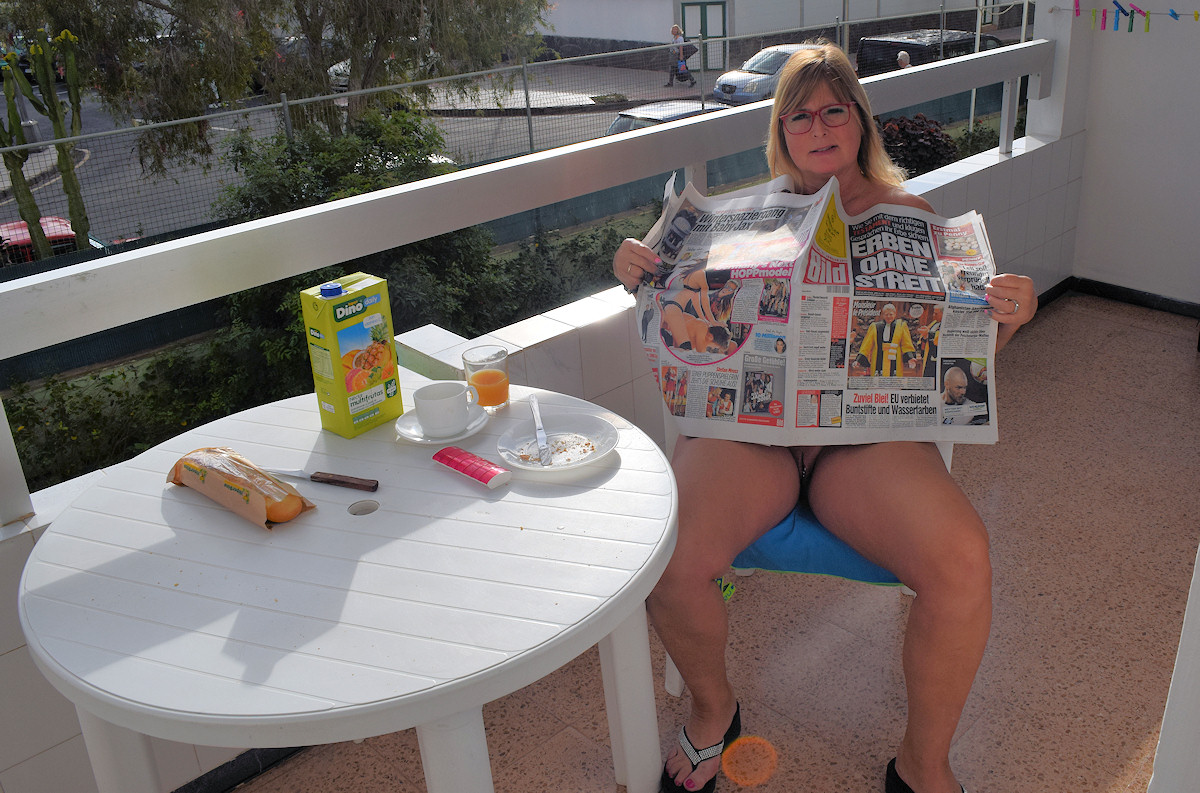 The apartments were simple and clean with a huge balcony. Mine was only on the first floor, towards the street. This did not pick me up, to have my breakfast completly naked on the balcony to enjoy. Finally, a few hundred meters away anyway, all the people on the beach walk around naked. This apartment was therefore the starting point for all the activities: every morning, only with a small backpack, naked through the dunes to the beach, back in the late afternoon, in the evening to the Machbar, the Cita or the Sweet Moments at La Sandia.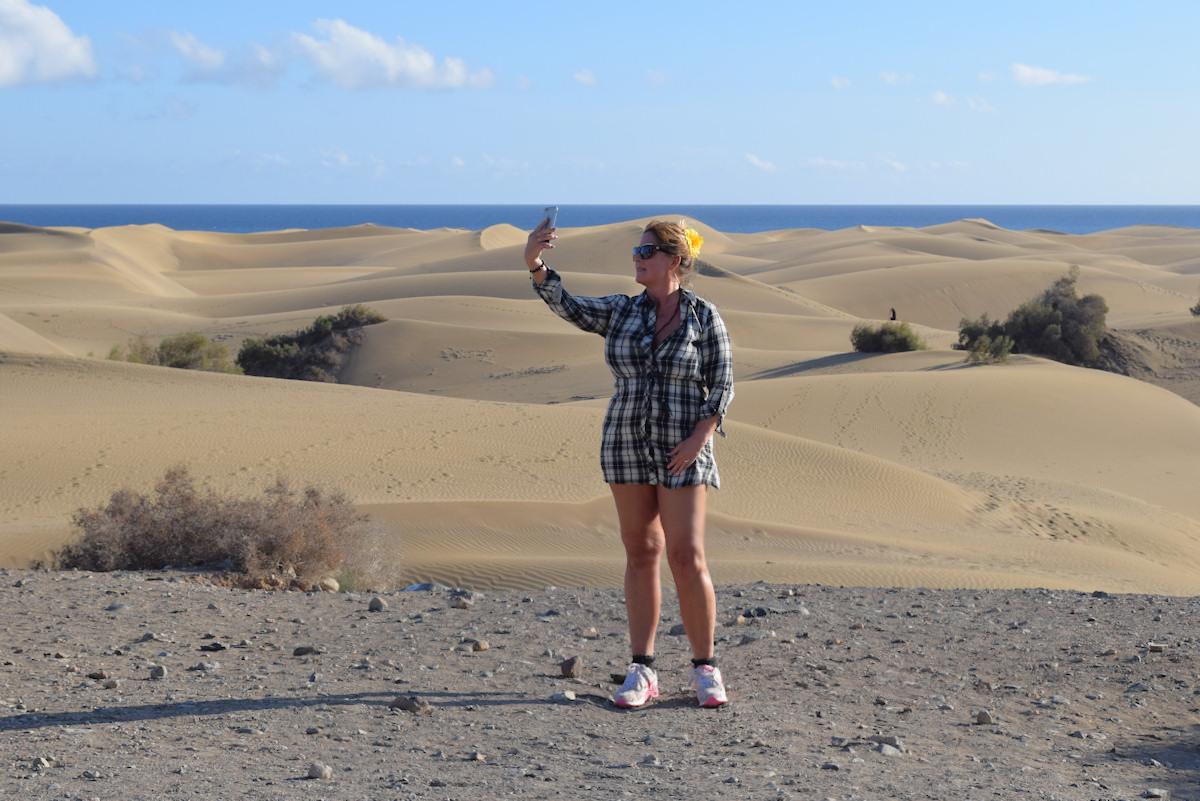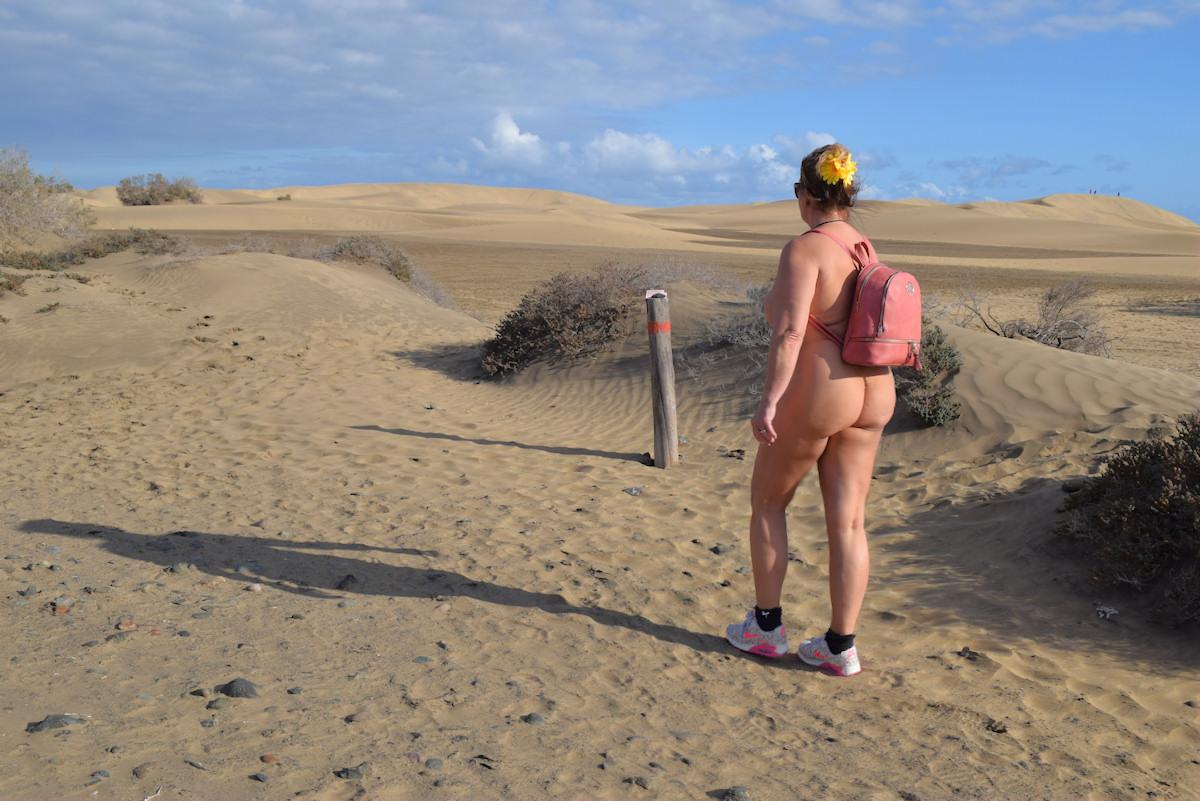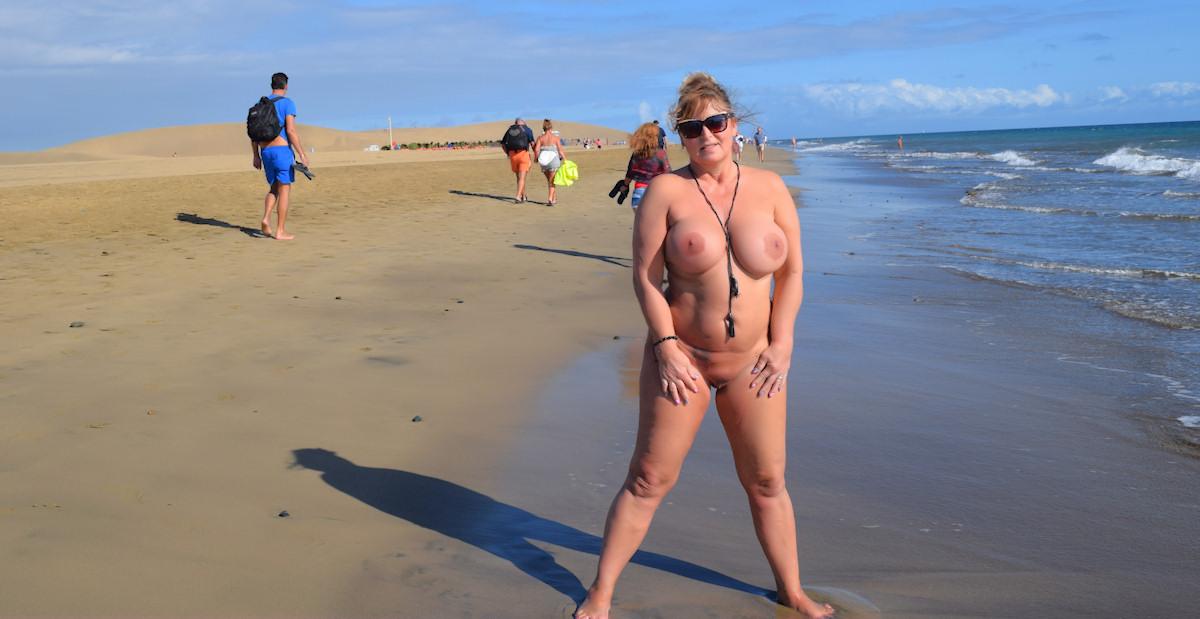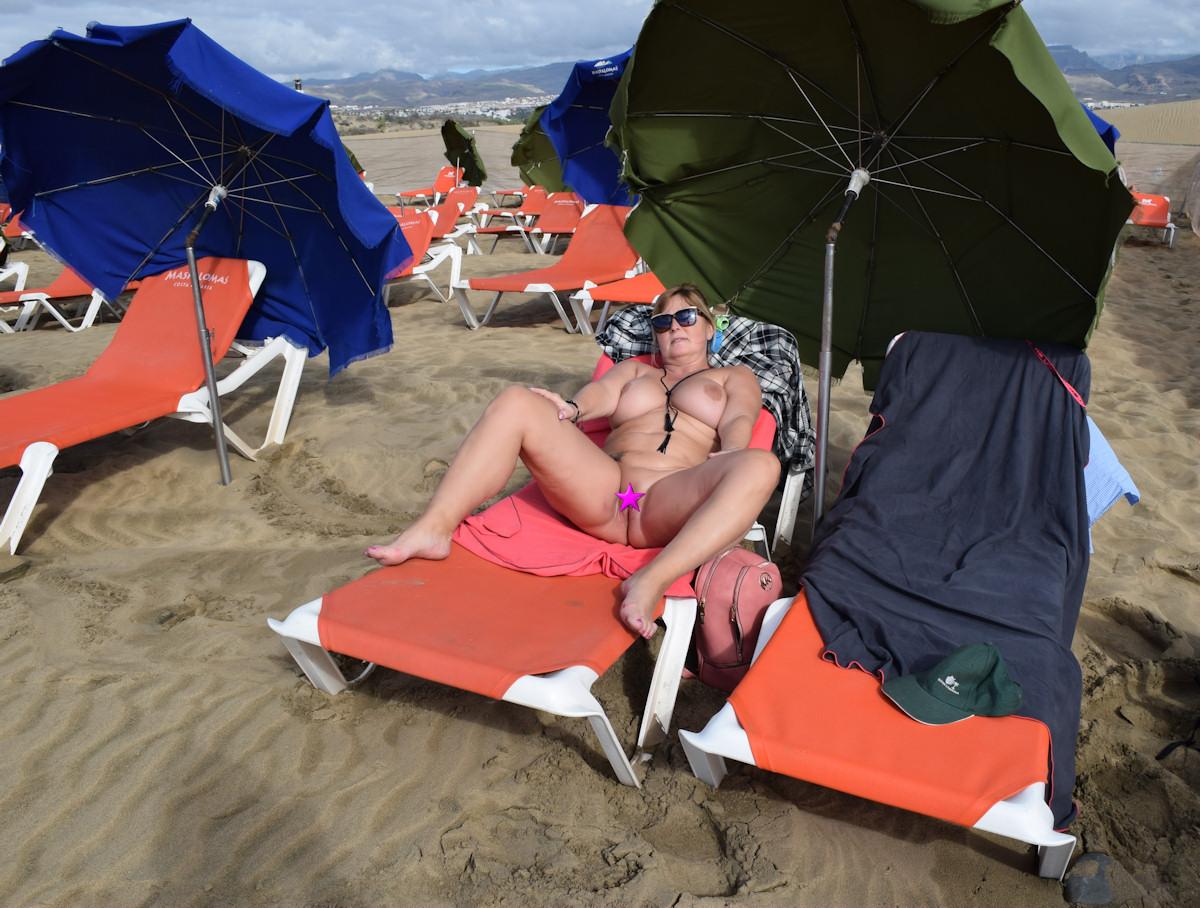 In Playa del Ingles everyone finds their place.
The prices in the restaurants and pubs are civil. It is noticeable that the gay scene seems to increase more and more. Meanwhile, there are many hotels and resorts that are "gay-friendly" or even "only for gay-men". Of course, there is also the said beach section.
I was every day at the bude 4. The price for sunbed and sun umbrella is currently 2.50 euro each. At the bude 4 one can enjoy naked beer, the beach bar is in the naturist area and is heavily frequented.
Certainly I was not for the last time in Maspalomas / Playa del Ingles.
I did not hire a car this time. I can get here without a car well.
All pictures in the complete gallery, as well as the video in full resolution and HD are available after registration under "Member".