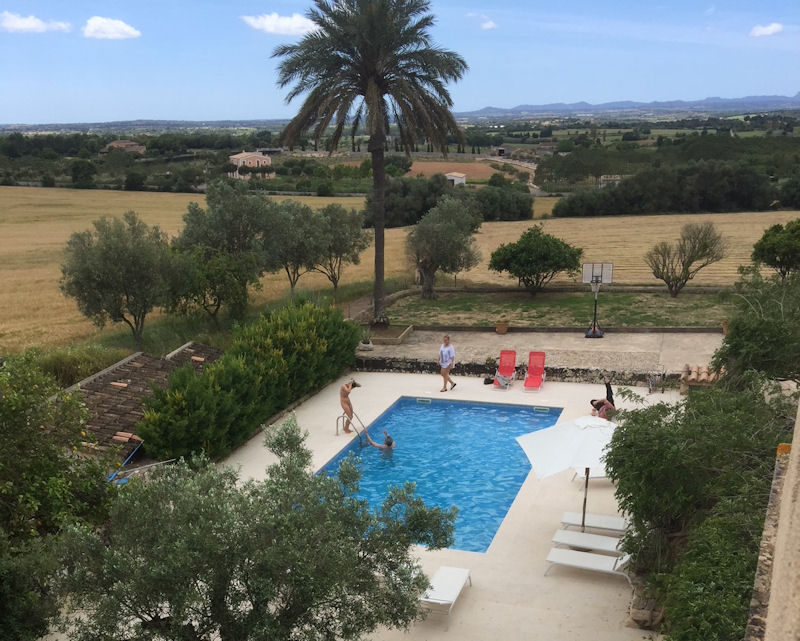 Together with some friends we had considered to spend a holiday on Mallorca.
We wanted a great accommodation with a pool and a nudist holiday. We quickly agreed to rent a finca.
In the net some Fincas are called "nudist suitable", we wanted to be sure however that we do not experience bad surprises. Over an acquaintance on Mallorca we had found a landlord, who rented Fincas also to Swingers and Nudist-people and who had no problems with it, if it went something " liberal ".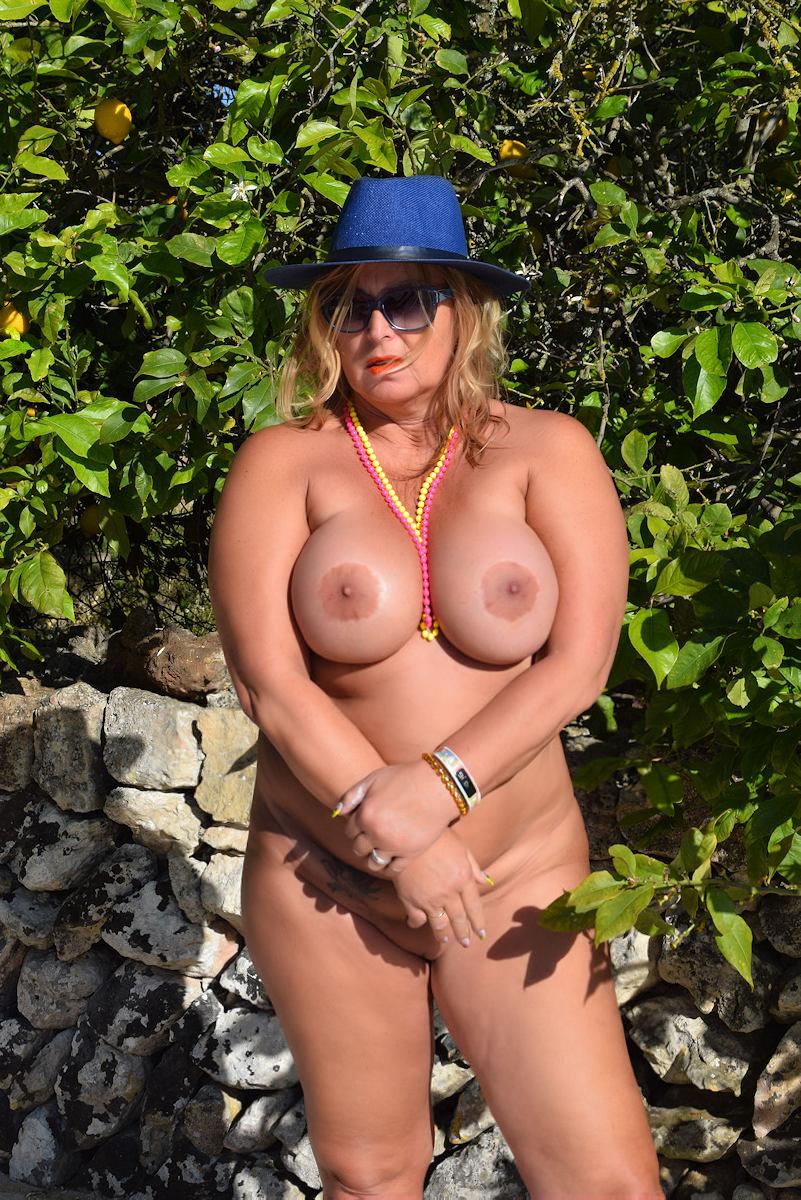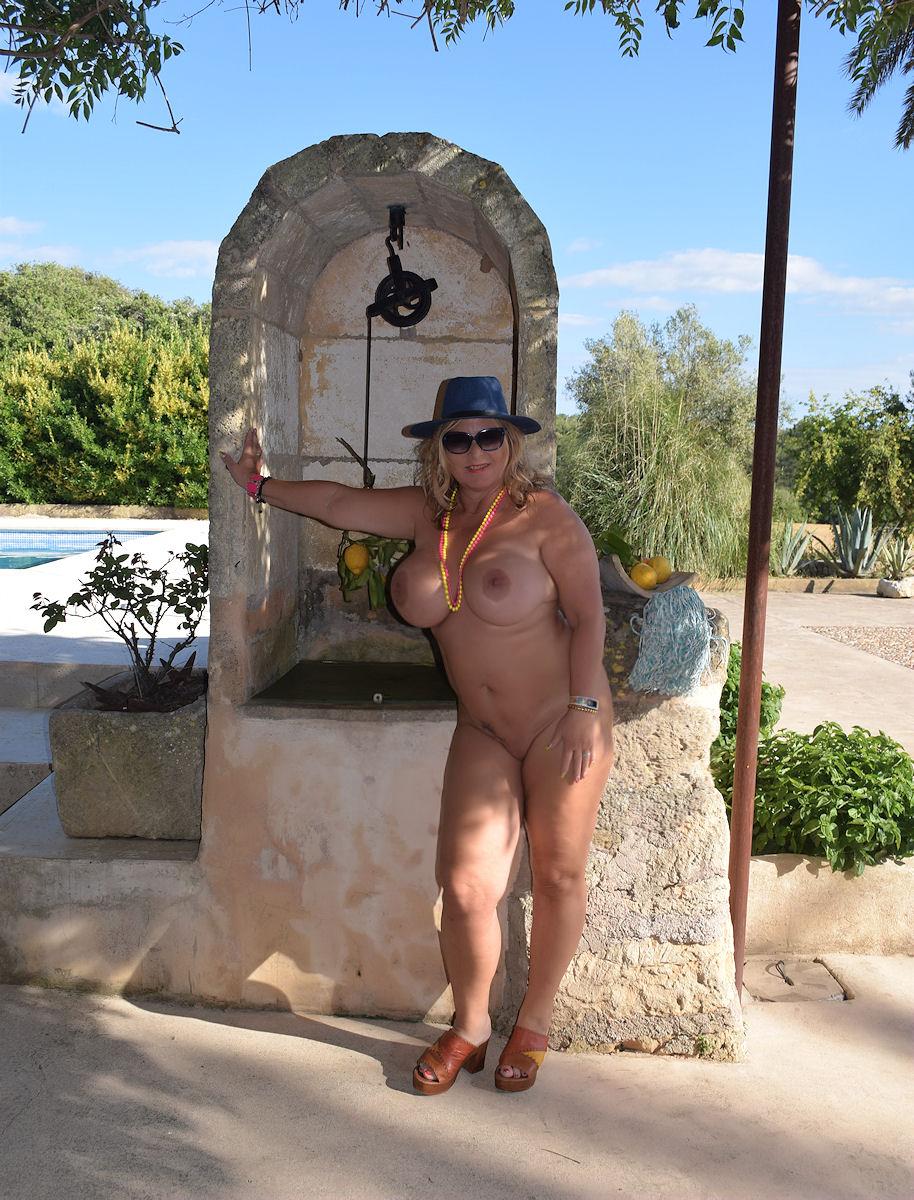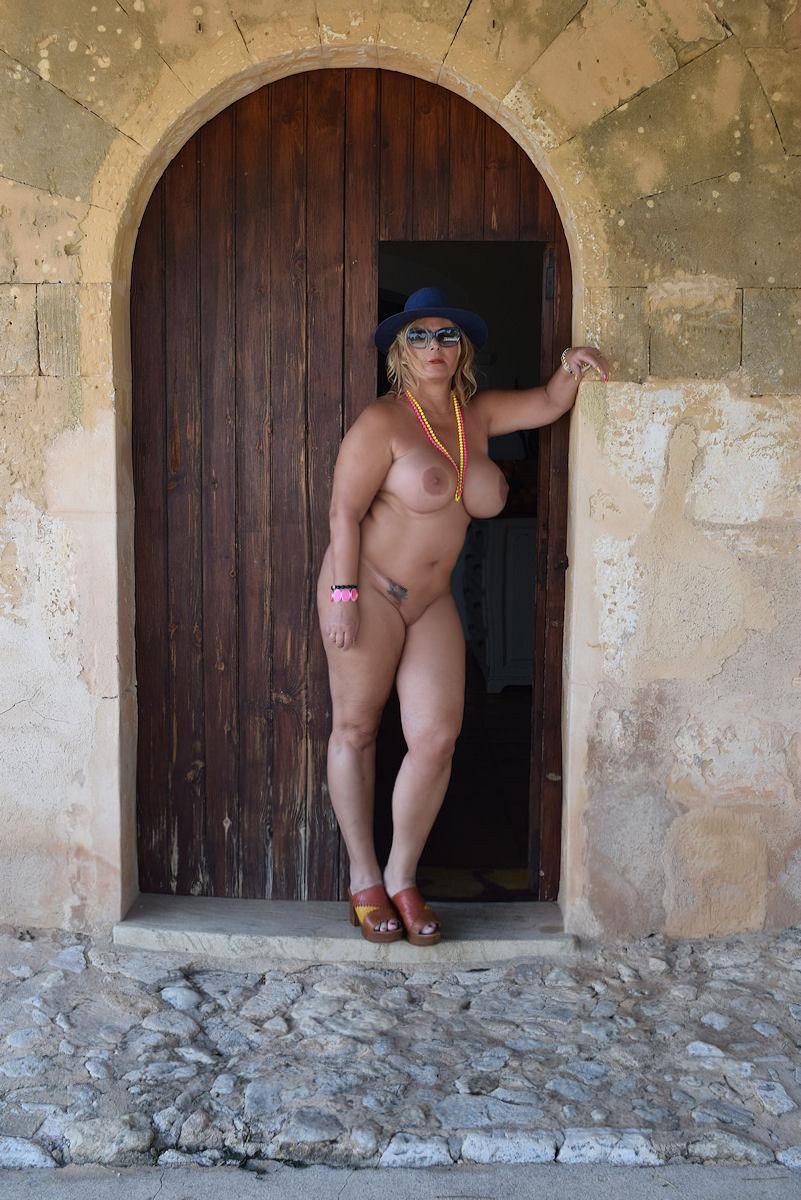 Near Manacor our Finca was situated on a small hill. Around the Finca there was a huge property.
By the way, the price per person was not higher than the price you would have paid for a medium hotel room. But we were able to move completely freely. After the rooms were distributed, the clothes were taken off. We had previously agreed that we only wanted to move naked on the finca. So nobody had a problem with me, sitting naked at the breakfast table or doing my kitchen work naked. Unfortunately the weather in the first week was not as good as we wanted. In the evening the temperature fell to 15 degrees. There were jacket announced then.
When you go on holiday with so many people, of course you have to agree on certain things beforehand. This does not only apply to "being naked". You also have to talk about other topics: shopping, shared checkout, breakfast, kitchen services, doing everything together or each for himself……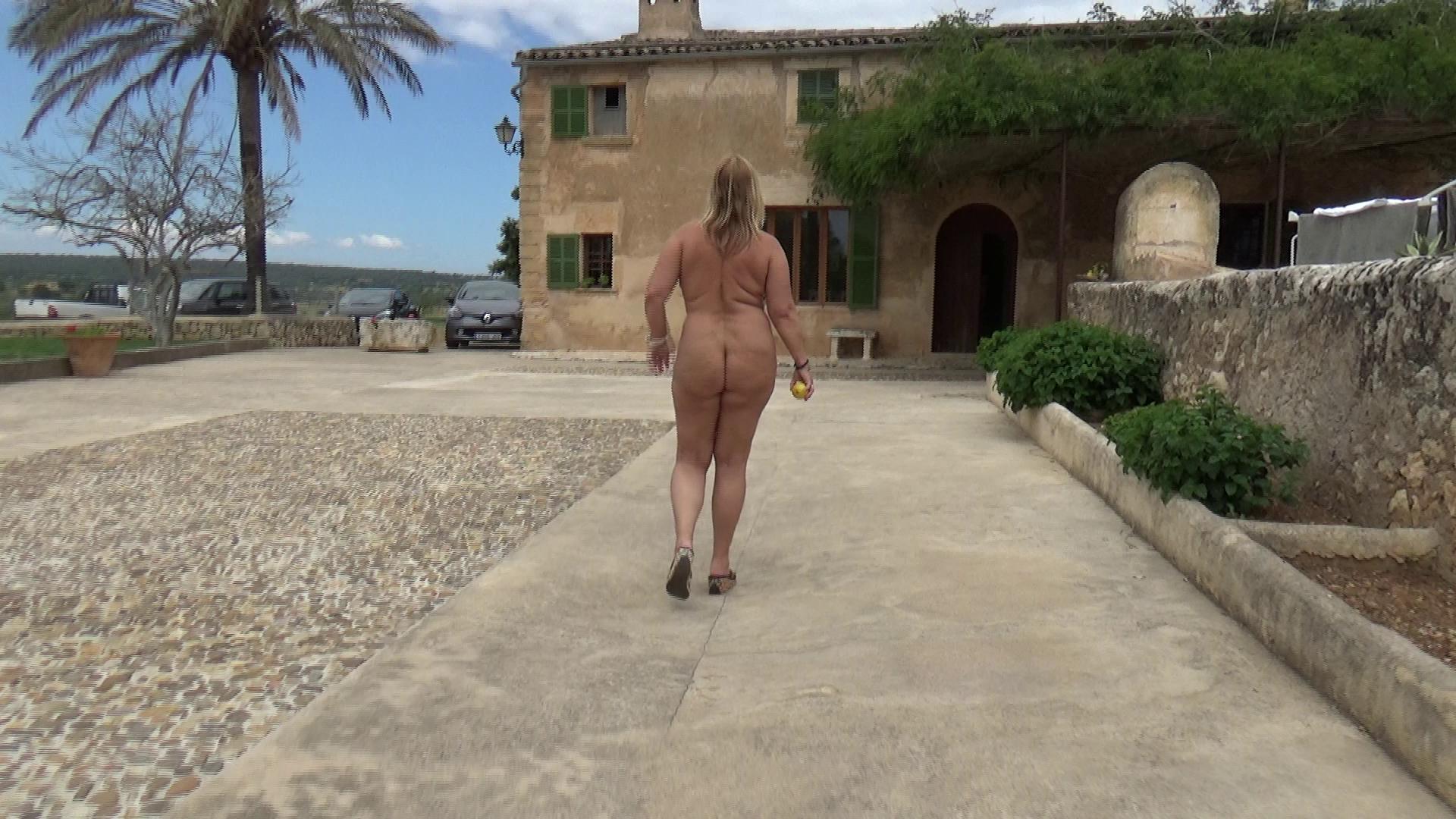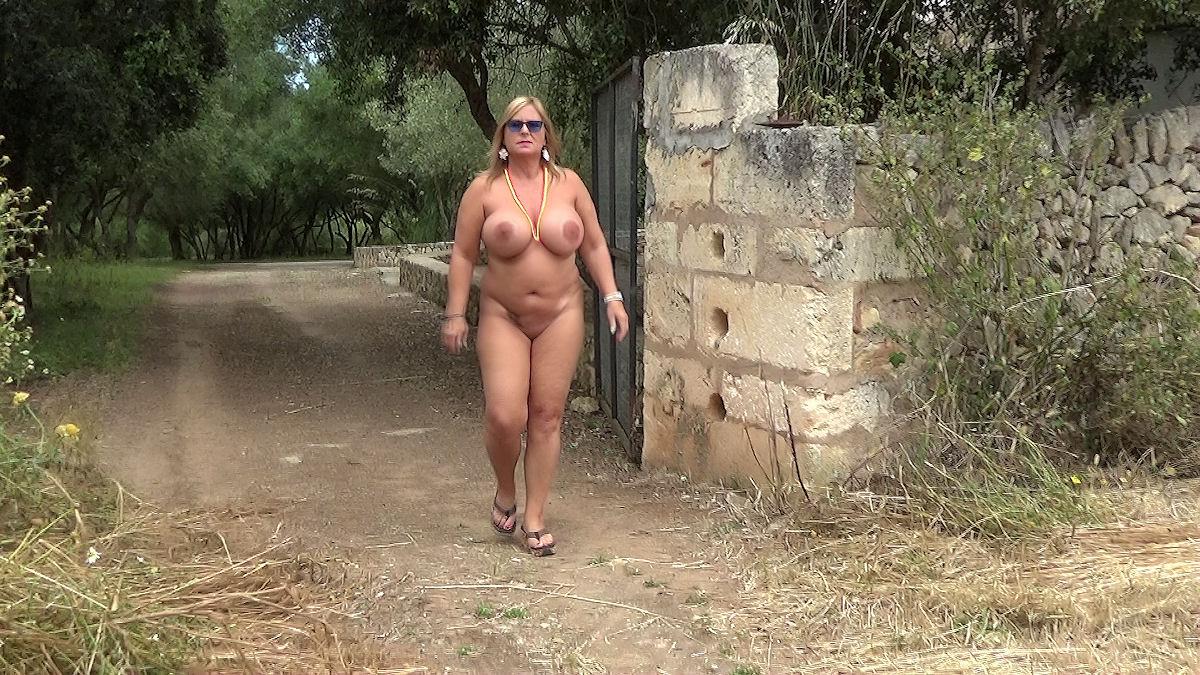 The second week was nudist weather. You could take naked walks on the large grounds
I could lie shamelessly by the pool and in the evening you didn't have to dress for a barbecue either. A holiday, just the way I like it. After 20 minutes you were at the Son Serra nudist beach, in 15 minutes you were in Porto Christo. In the evening we went for dinner to Can Picafort or another place. Of course I had to dress, but who knows me knows that it wasn't much. We had booked several rental cars right from the start, so everyone could do whatever they wanted. I have been to Son Serra, beach several times, visited a market, Es Trenc and also an evening at the Ballermann and the Bierkönig. They were all funny. When the mood was at its peak, I took out my breasts at the Bierkönig…..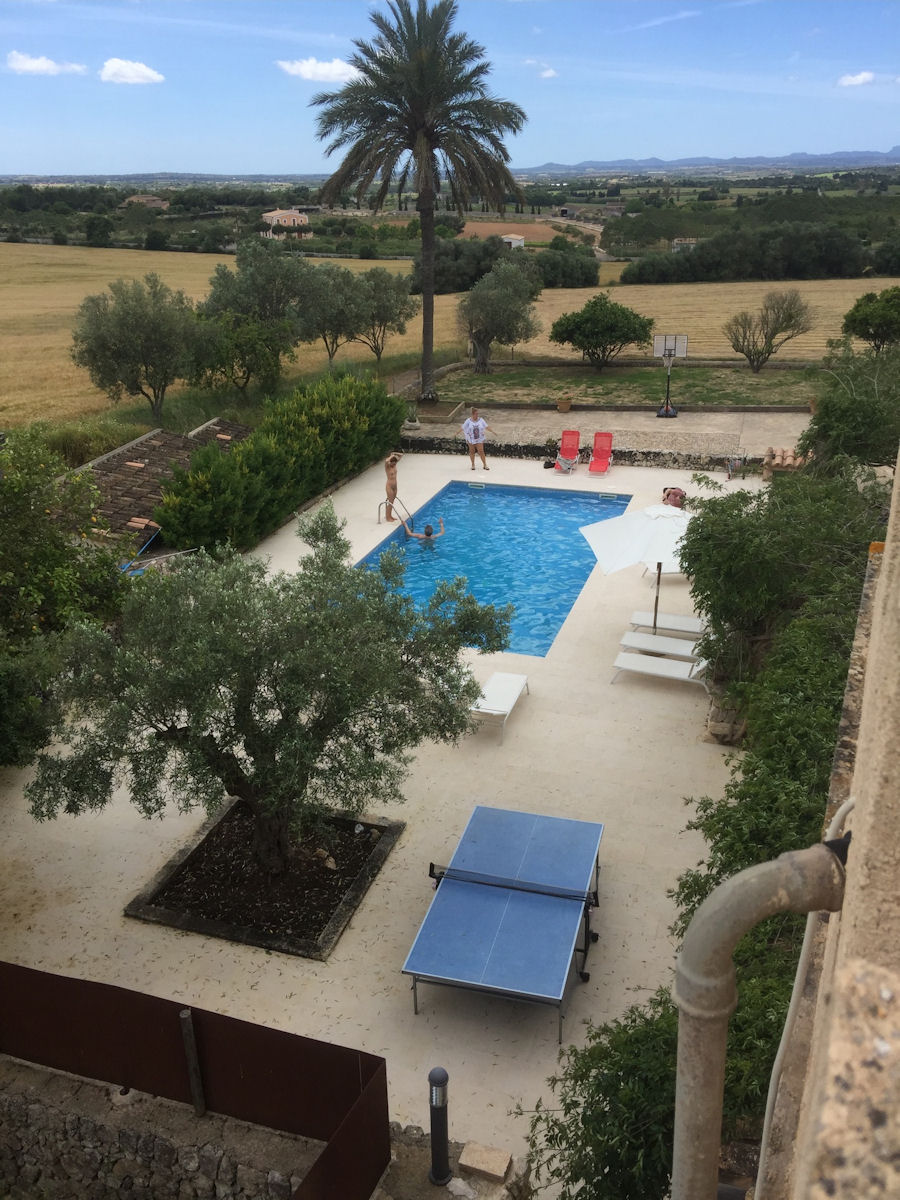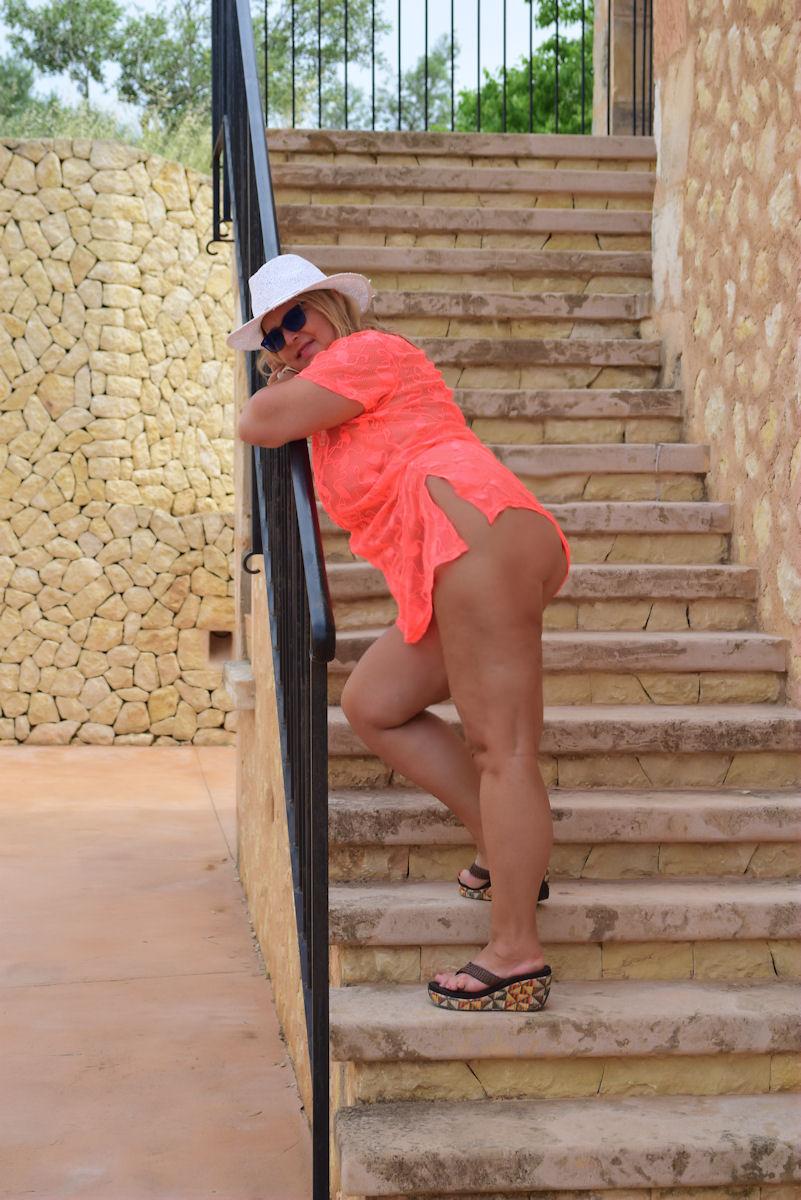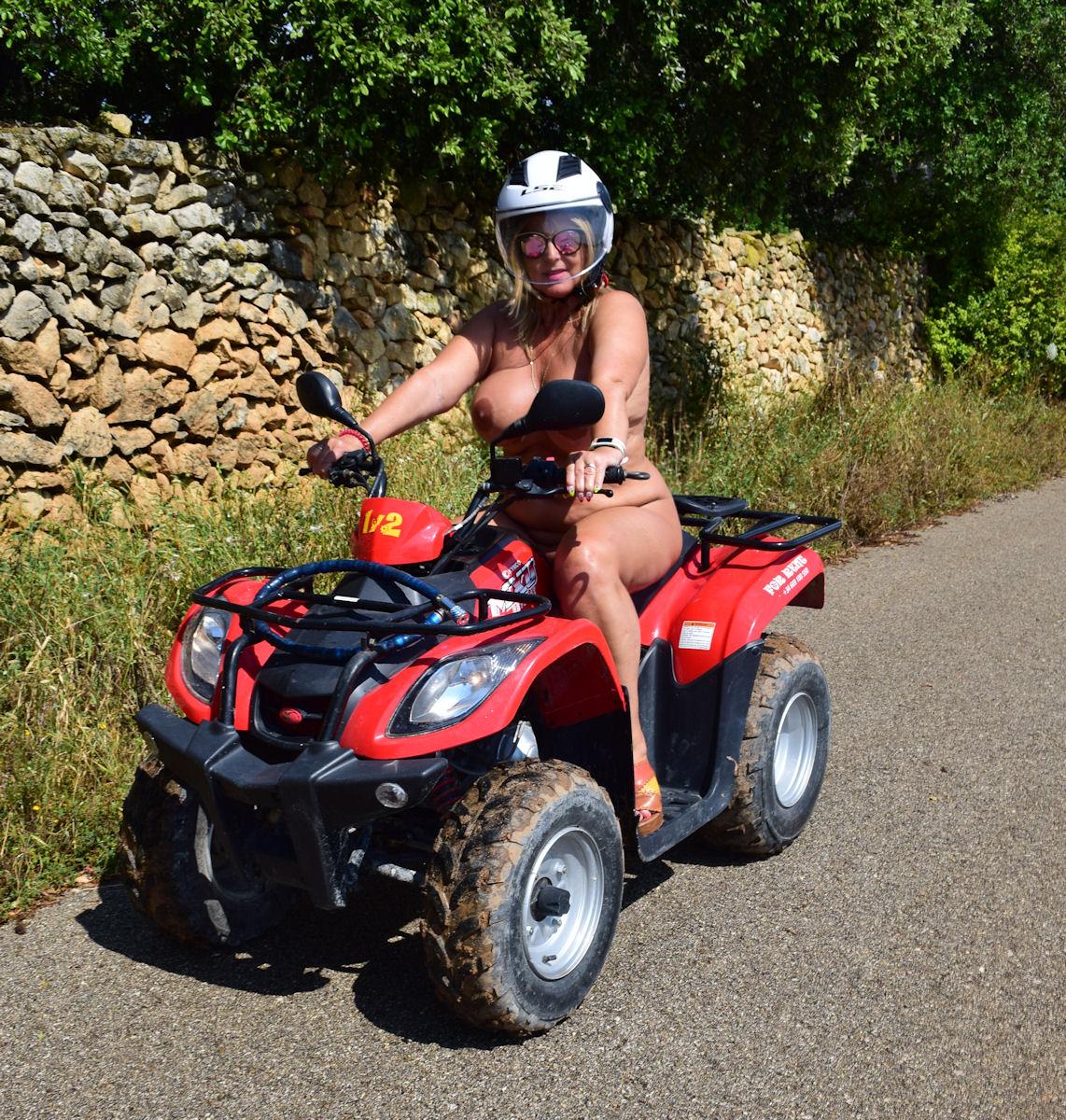 One day we rented quads and went on a ride. I rode a whole piece of it in the nude.
Another route I sat on the quad as a companion. My naked butt was always to be seen. Of course there are videos of this adventure.
In summary I can say that a finca holiday is highly recommended. This is a real alternative. But ask beforehand whether nudism is possible and tolerated.